The Fox News Channel announced Thursday evening that the network will hold a Democratic presidential town hall in Detroit this coming Monday evening, but only Bernie Sanders will be there.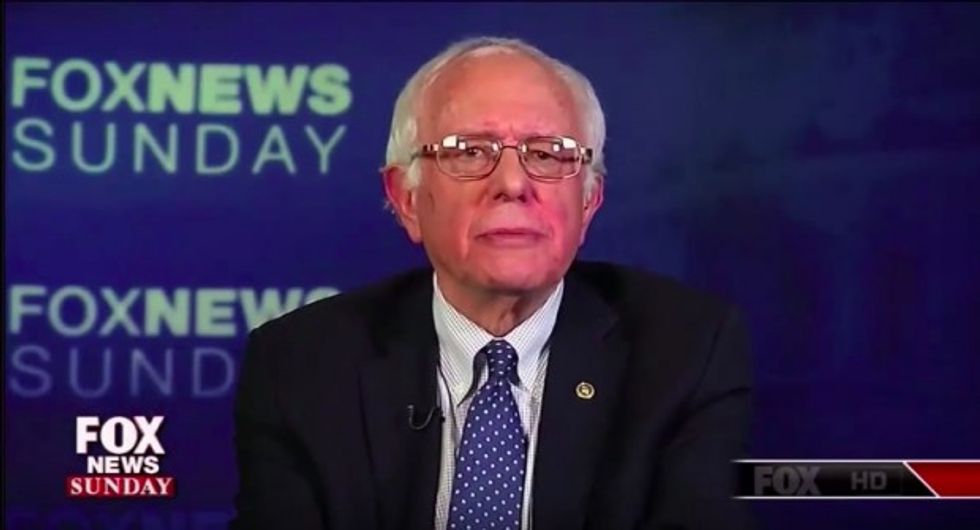 Democratic presidential candidate Bernie Sanders in an interview on Fox News Sunday Feb. 14. (Image source: Fox News/YouTube)
Sanders, who said last month in an appearance on "Fox News Sunday" that he would be up for a Fox News debate, will participate in the town hall where he will be questioned by network anchor Bret Baier and an audience of voters.
Democratic presidential front-runner Hillary Clinton, however, will not be at the forum due to a conflict.
"Secretary Hillary Clinton was invited to participate, but her campaign said she is unable to attend due to a conflict in her schedule," Baier said Thursday evening.
The town hall will take place on Fox News Monday, March 7, at 6 p.m. ET.
—
Follow the author of this story on Twitter: