Actor Stephen Baldwin, star of the new film "God's Club," is supporting Donald Trump for president, telling The Church Boys podcast this week why he believes that the Republican businessman is the best possible candidate.
Baldwin, who was twice a cast member on "Celebrity Apprentice" and was also "fired" by Trump two times on the show, said that he finds it refreshing that Trump "messes it up sometimes" when speaking, citing the candidate's clear rejection of political correctness.
"I like Donald Trump because — I said this to Don Lemon on CNN a week before the first Republican national debate — I said, 'I like Donald Trump as a man, I like Donald Trump potentially as a president, because he doesn't care what you think.'"
Baldwin said that Trump will hear out peoples' opinions, but that he will do "what's best for the country" and won't compromise his views.
Listen to Baldwin's comments about Trump below:
Subscribe to The Church Boys on iTunes
"All these other guys — God bless them," the actor said of Trump's fellow Republican candidates. "A couple of them are Christians ... they're politicians and I believe in my opinion the one guy that will really do his very best to do what he says he's doing to do without compromise [is Trump]."
Speaking of Trump's business success, Baldwin said that the now-presidential candidate is "blessed" and has "lived the American dream." Furthermore, the entertainer said that Trump is "more 'regular joe'" than many realize.
"Underneath it I really just think he's a family guy," Baldwin said. "He's more down-to-earth than people realize."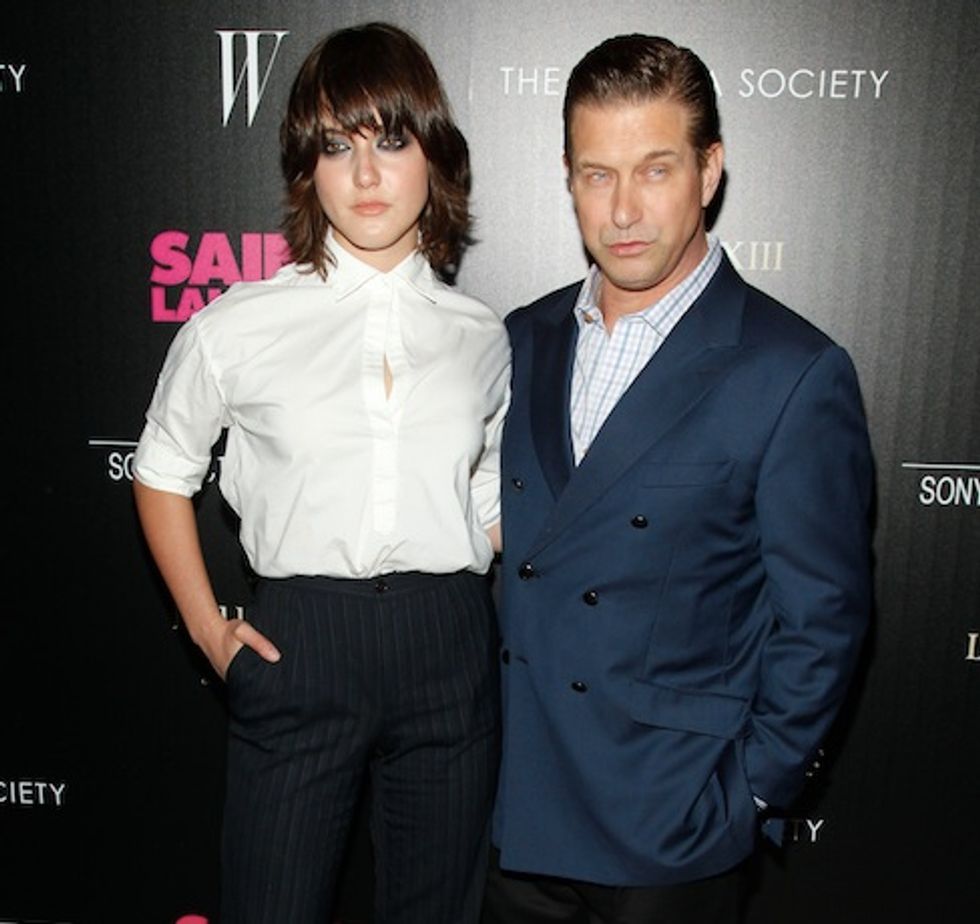 Alaia Baldwin, left, and Stephen Baldwin, right, attend a special screening of "Saint Laurent", hosted by The Cinema Society, at Tribeca Grand Hotel on Wednesday, April 29, 2015, in New York. (Photo by Andy Kropa/Invision/AP)
As for the many Americans who have shown support for Trump, Baldwin said, "They trust that he's actually going to get in there and make America great again."
He, too, thinks that Trump has a proven track record of success.
"I think this guy is smart enough to have taken his brand, his company and his success and multiplied it beyond what he stepped into from his dad ... and people would debate that — about what was good, what was bad, the things he's done corporately with his business," Baldwin said. "The guy is a billionaire. You have to be pretty smart to make a billion dollars."
Watch the "God's Club" trailer below:
--
Follow the author of this story on Twitter and Facebook: