WASHINGTON (AP) — Republicans hoping to be rid of President Barack Obama will be disappointed when they hear what he told a lunch companion in Milwaukee.
Obama says he'll stick around Washington for a couple of years after leaving office so daughter Sasha can finish high school.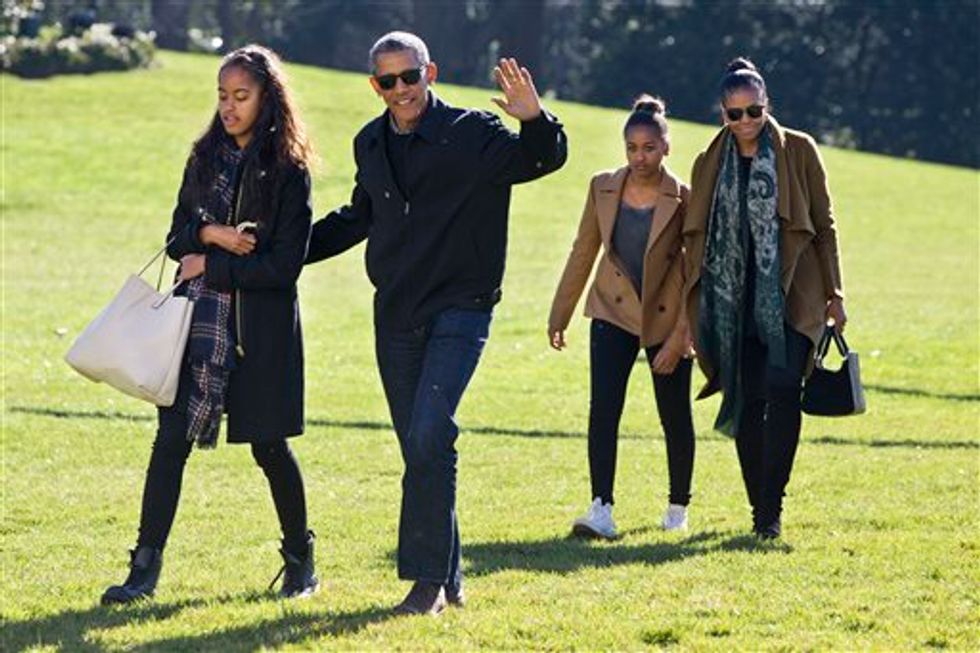 President Barack Obama waves as he walks across the South Lawn with daughter Malia, left, followed by Sasha Obama and first lady Michelle Obama, on their return to the White House, in Washington, Sunday, Jan. 3, 2016, after a family vacation in Hawaii. (AP Photo/Jacquelyn Martin)
Obama's comment isn't surprising. He hinted at that likelihood during a television interview with Barbara Walters in 2013.
But Obama sounded more definitive about it Thursday in Milwaukee. The president had lunch there with a few people who wrote to tell him how they had benefited from the Affordable Care Act health care law. Obama signed the bill into law nearly six years ago.
Obama commented during a portion of the lunch that was open to the news media. Microphones picked up his comments.
—