Former President Bill Clinton has made yet another gaffe while on the campaign trail for his wife, Democratic presidential candidate Hillary Clinton.
As he was stumping, President Clinton apparently mixed up Iraq and Iran while touting the former secretary of state's achievements to a crowd in Baton Rouge, Louisiana.
"She got those sanctions on Iraq, which required China and Russia to sign off so everybody could enforce them," Clinton said Thursday. "Even I didn't think she could get them, but she did."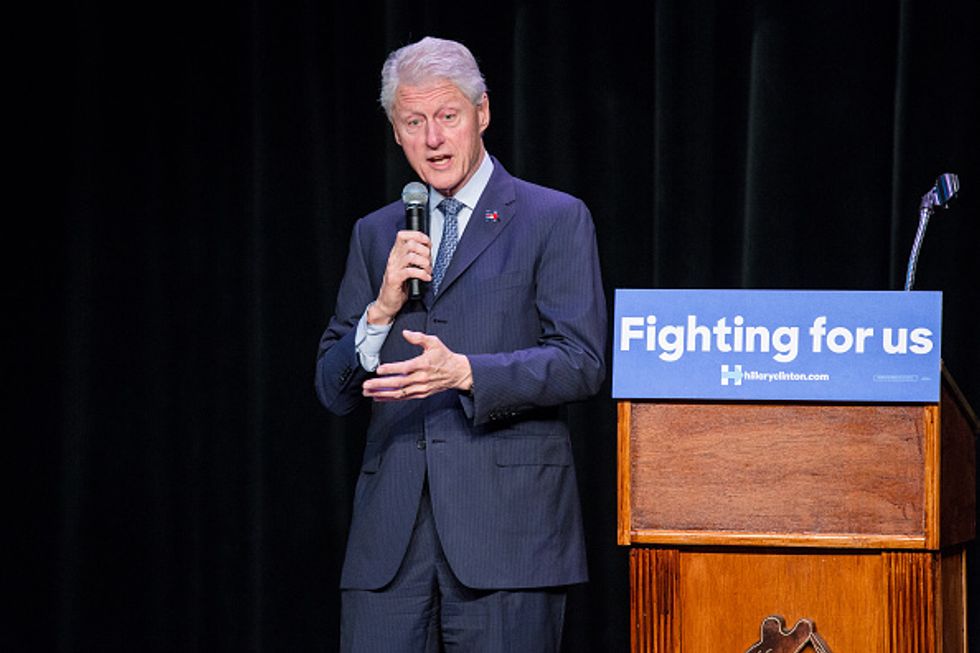 Former President Bill Clinton speaks while campaigning for his wife, Democratic presidential candidate Hillary Clinton, in New Orleans Friday. (Josh Brasted/Getty Images)
Clinton most likely was referring to Hillary Clinton's ability in 2010 to get Russia and China to agree to a "strong draft" of a United Nations Security Council resolution the day after Iran agreed to a nuclear deal with Brazil and Turkey.
This isn't the first mistake Clinton has made while speaking on behalf of his wife. In February, Clinton erroneously told a crowd in South Carolina that neither of the San Bernardino shooters had been to the Middle East.
A spokesperson for Clinton told TheBlaze then that Clinton "simply misspoke."
The right-leaning America Rising PAC has distributed and promoted a clip of Clinton's Louisiana gaffe and asserted, "But in all fairness, who really knows what Bill Clinton is talking about anymore?"
—
Follow Kaitlyn Schallhorn (@K_Schallhorn) on Twitter