Former Democratic presidential candidate Jim Webb said on Friday that he would not vote for Hillary Clinton in the 2016 presidential election. However, he couldn't say the same about GOP frontrunner Donald Trump.
"No, I would not vote for Hillary Clinton," Webb told MSNBC's "Morning Joe."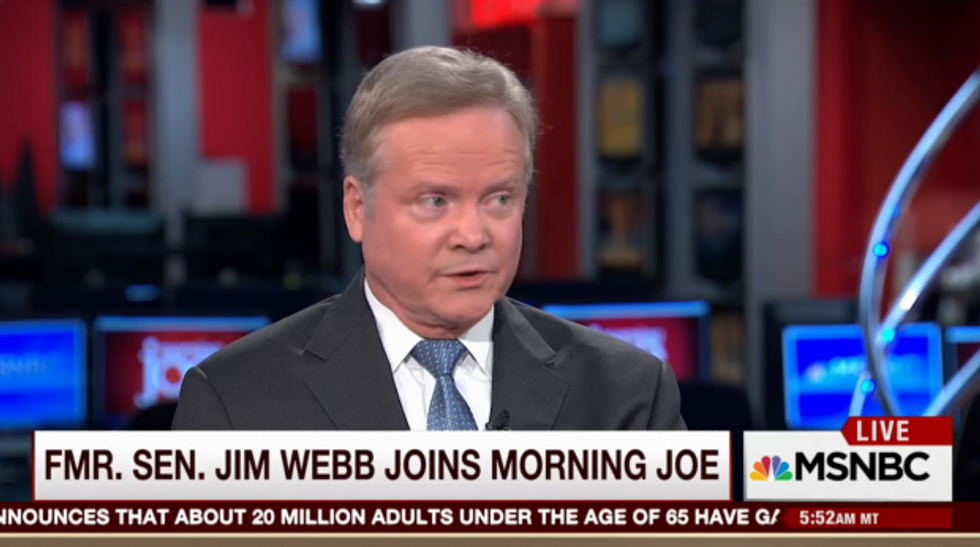 MSNBC
When asked if he would vote for Trump, he left much more wiggle room.
"I'm not sure yet. I don't know who I'm going to vote for," Webb added. "This is nothing personal about Hillary Clinton."
The former senator argued voting for Clinton is a vote for getting the "same thing" in Washington, while a vote for Trump would represent a new direction, whether it turns out to be "good" or "bad."
---