WASHINGTON (AP) — Florida Sen. Marco Rubio has won Puerto Rico's Republican primary, his second win of the race for the GOP presidential nomination.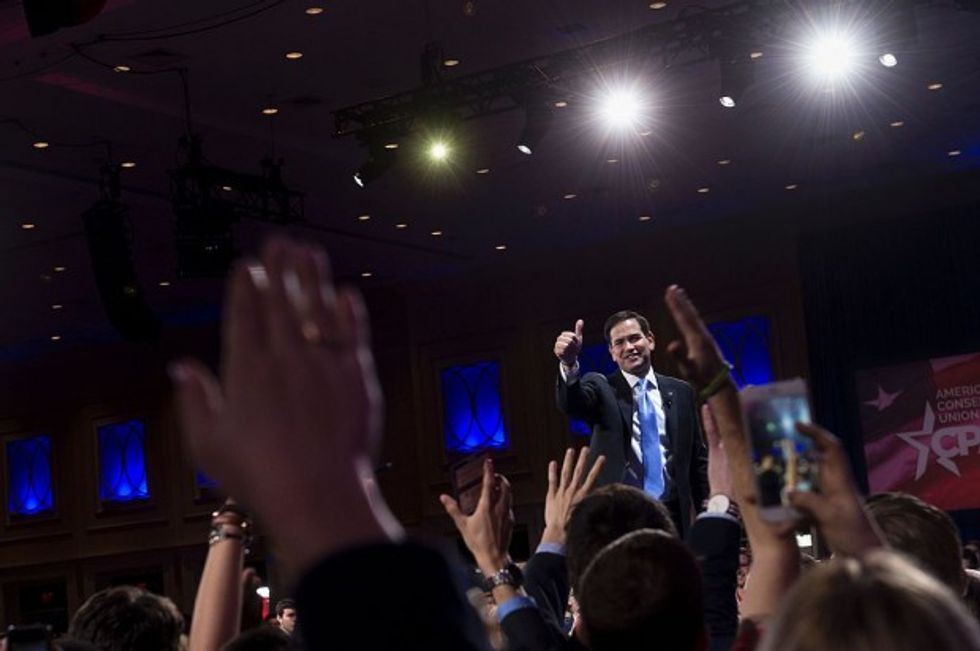 US Republican Presidential hopeful Marco Rubio gives a thumbs up after speaking during the American Conservative Union Conservative Political Action Conference 2016 at the Gaylord National Resort and Convention Center on March 5, 2016, in Oxon Hill, Maryland. (Photo: BRENDAN SMIALOWSKI/AFP/Getty Images) 
It wasn't clear how many delegates the contest awards him.
The U.S. territory's three super-delegates have committed to Rubio.
If a candidate gets more than half the votes, he gets all the delegates. If no one gets half, the delegates are divided proportionally.
In addition officials say the votes that some 6,000 inmates cast on Friday won't be available until Wednesday.
Rubio also won Minnesota.