WASHINGTON (AP) — President Barack Obama has ordered flags flown at half-staff in memory of Nancy Reagan.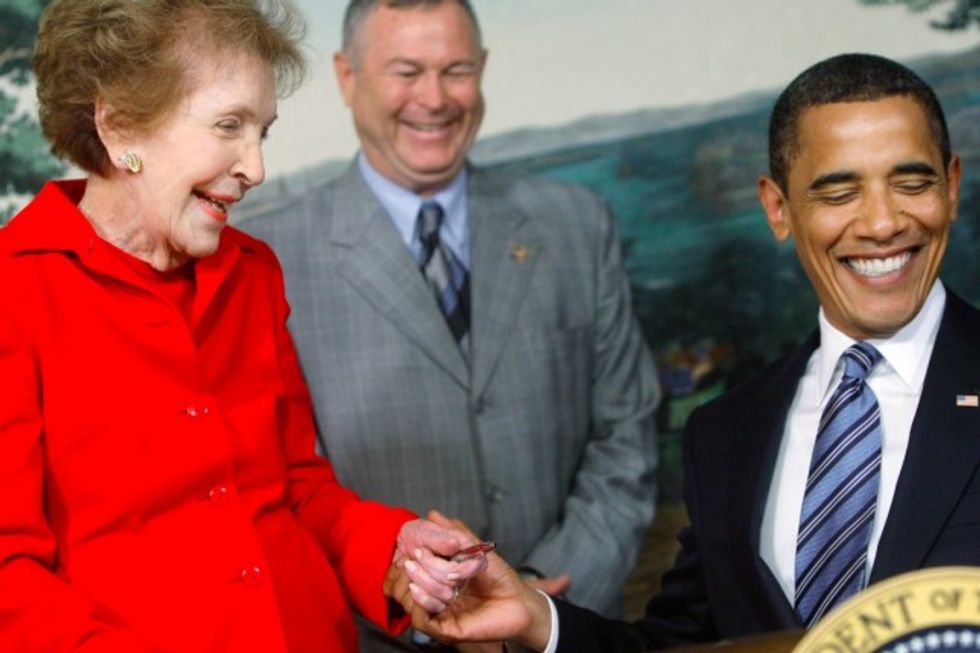 Former first lady Nancy Reagan and President Barack Obama smile after Obama presented her with a pen after signing the Ronald Reagan Centennial Commission Act, Tuesday, June 2, 2009, during a ceremony in the Diplomatic Reception Room of the White House in Washington. (AP Photo/Haraz N. Ghanbari)
The White House released a proclamation Monday directing federal building, embassies, military posts and naval vessels to lower flags to half-staff "as a mark of respect" for the former first lady.
Reagan died Sunday at her home in Los Angeles. She was 94.