ALAMEDA COUNTY, Calif. (TheBlaze/AP) — A Northern California television reporter and cameraman narrowly missed getting hit by a car while reporting on air.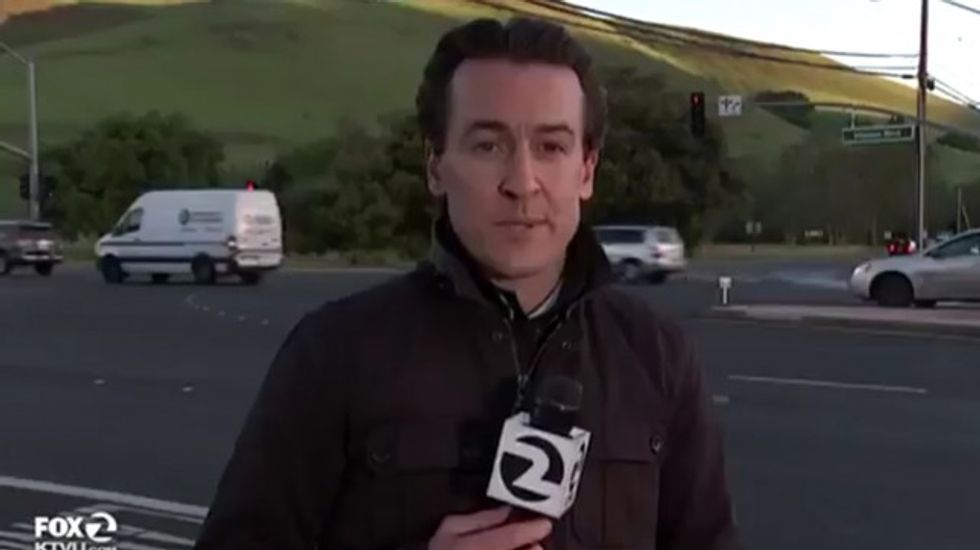 Image source: Twitter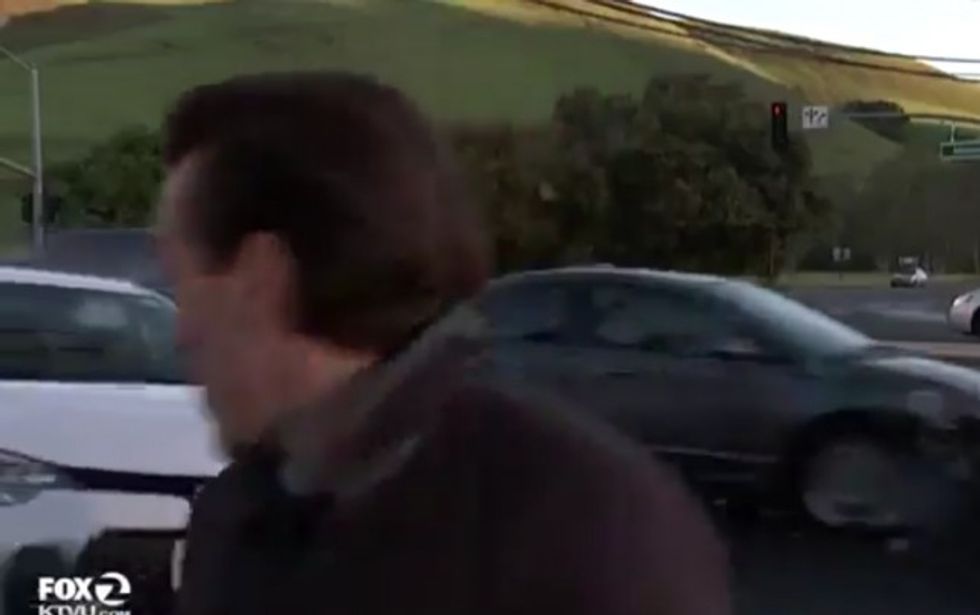 Image source: Twitter
KTVU's Twitter feed on Tuesday showed a clip of reporter Alex Savidge on air before there's a loud bang and cameraman Chip Vaughan hollers at him to watch out.
Close call for @AlexSavidgeKTVU @VaughanChip this am. Everyone is ok. Thanks for all your kind thoughts pic.twitter.com/6AU3poGiD7

— KTVU (@KTVU) March 8, 2016
The reporter jumped out of the way just as a white car plowed into the spot where he was standing. After the crash, one person is heard saying, "Oh my God! Are you alright?"
The reporter is heard saying that they're okay. Savidge posted on his Twitter feed that his heart was "racing like crazy," but he was all right.
KTVU reported that the men were standing in a parking lot by a busy street when the car crashed and careened toward them.
So glad to see @AlexSavidgeKTVU @VaughanChip back in the newsroom safe and sound! https://t.co/K5P76GQhbx pic.twitter.com/vPjls6UrTW

— KTVU (@KTVU) March 8, 2016
They were reporting on a commuter train derailment that injured nine people Monday night.