A meme that aims to illustrate the downfalls of socialism was widely circulated on social media Tuesday.
The image shows a yard sign for presidential candidate Bernie Sanders, a self-described Democratic socialist, ripped in half. Attached to the sign was a message.
"I took half of your sign because you had one and I didn't," it read. "I'm sure you understand."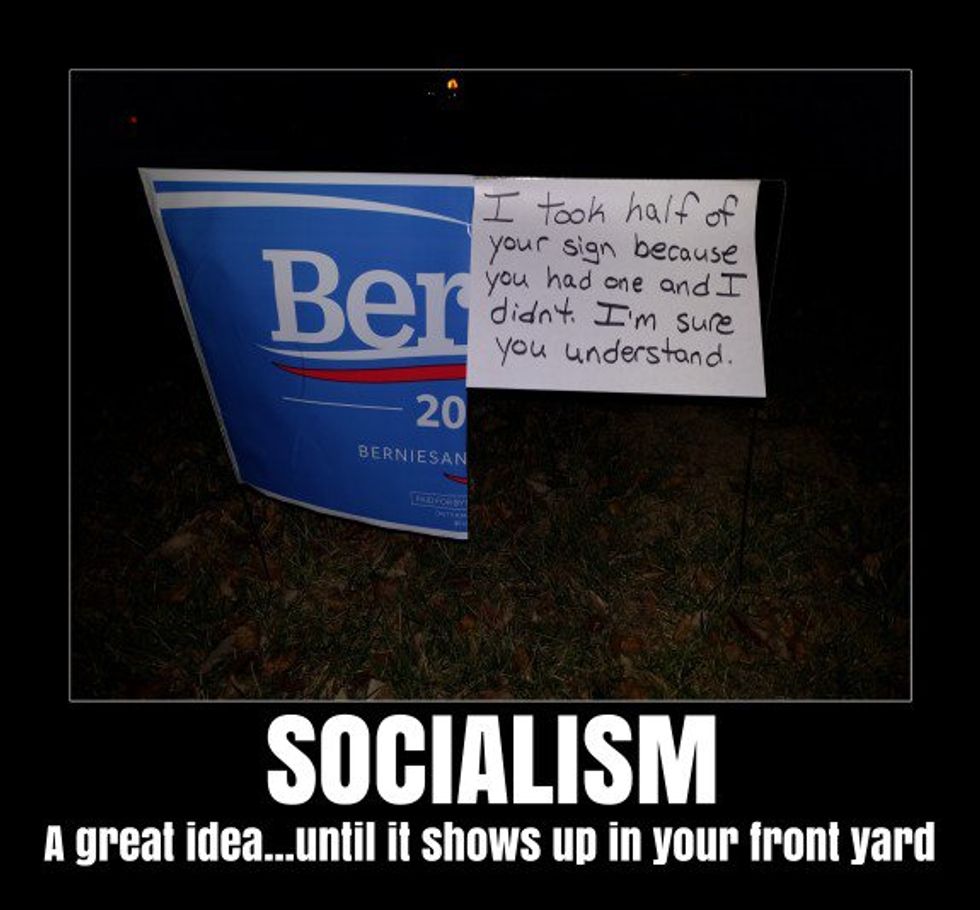 Image source: Facebook
The meme then declared socialism to be a "great idea...until it shows up in your front yard."
It was not clear where the meme originated from, but one conservative blog reported that it was spotted in Illinois. That same blog noted that no laws were broken as the owner of the sign was the one who altered it.
—
Follow the author of this story on Twitter and Facebook: