The 14-year-old teen who was critically wounded in the Kalamazoo, Michigan, shooting rampage is expected to be released from the hospital Tuesday, according to ABC News.
Abigail Kopf was one of eight victims in a series of shootings that left six dead, including her grandmother. The suspected shooter, Jason Dalton has been arrested and charged with six counts of murders and two counts of attempted murder. Dalton, 45, carried out the attacks during one of his shifts as an Uber driver.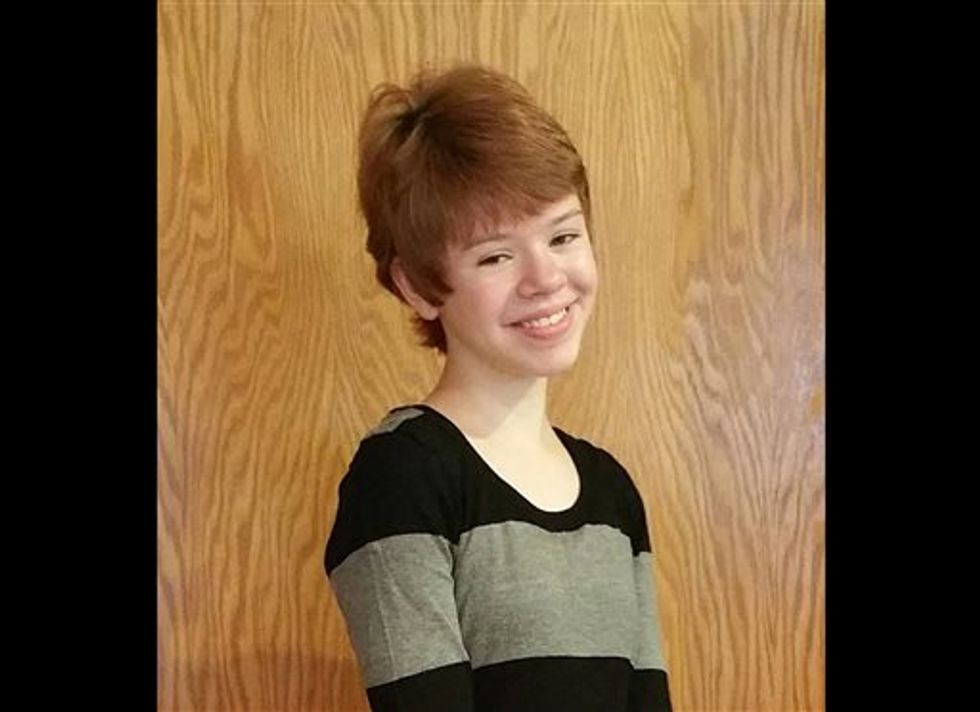 This photo provided by Vicki Kopf shows her daughter Abigail. Kopf believes her 14-year-old girl who survived a series of random shootings in southwestern Michigan that left six dead believes her daughter "willed herself back" after doctors called a time of death. Vicki Kopf said she was already discussing the process of donating Abigail's organs, but she heard a faint heartbeat. Several hours later, Kopf said, she felt the teen squeeze her hand. (Courtesy of Vicki Kopf via AP)
Kopf, who was initially pronounced dead by medical personnel, has shown incredible improvement and will continue her recovery process in a rehab facility, her family told ABC.
The teen's injuries were so serious that at one point her heart stopped beating. Officials at Bronson Methodist Hospital said Kopf's doctors expressed concerns that she might become brain dead. An organ and tissue donor organization called The Gift of Life was even contacted with the permission of the girl's parents, but Kopf was never declared medically brain dead, according to hospital officials.
Last week, Kopf was upgraded to fair condition.
"Abbie is improving every day," her family said on an online fundraising site Monday. "Tomorrow she will be sent to a rehab facility."
"I think Abigail has a lot of spitfire in her, and I think she just willed herself back," the girl's mother, Vicki Kopf, told the Battle Creek Enquirer. "Because she was not ready to go yet, and she's got many more things that she wants to do. I don't know if I can say it's a miracle. I think she's just one strong-willed child, that 'I'm not finished yet.' And she's gonna finish what she started."
The teen was attending a concert with her family on the night she was injured and her grandmother was killed.
Jason Dalton was denied bail last month, and Kalamazoo Police Detective Cory Ghiringhelli told the judge hearing the case that Dalton admitted to investigators "that he took people's lives."
(H/T: ABC News)