Vice President Joe Biden said former Republican president Ronald Reagan wouldn't have a shot at winning his party's nomination today given the "extreme" state of the GOP.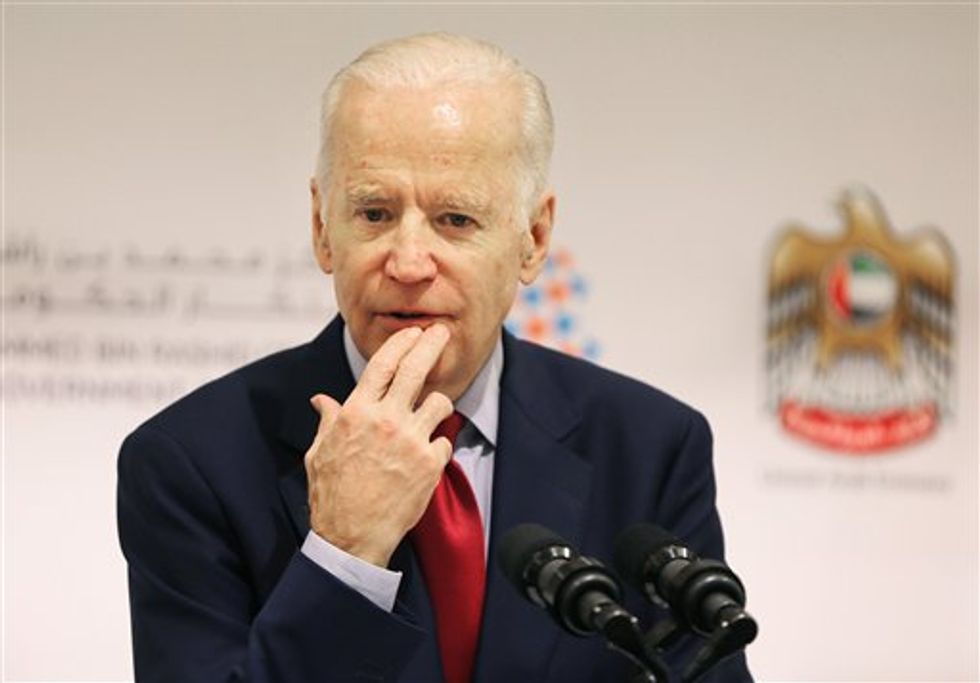 Vice President Joe Biden speaks during a conference with young Emirati entrepreneurs in Dubai, United Arab Emirates, Tuesday. (AP Photo/Kamran Jebreili)
"He could no more get the nomination of the Republican Party than I could get the nomination. I'm not joking," the vice president asserted Tuesday at a press conference in Dubai.
He based his criticism on the GOP's "movement to the extreme," referring to Republican front-runner Donald Trump's proposal to waterboard and "indiscriminately carpet bomb" enemies and noting that such measures would be considered "war crimes."
Watch:
(H/T: Mediaite)