Meghan McCain said Wednesday that Carly Fiorina's endorsement of Ted Cruz prompted her to give the Texas senator an extra look — a move that ultimately "swayed" her opinion.
McCain, the daughter of 2012 GOP nominee Sen. John McCain (R-Ariz.), told Fox News Channel host Neil Cavuto that she was a "huge, huge Carly Fiorina fan and supporter."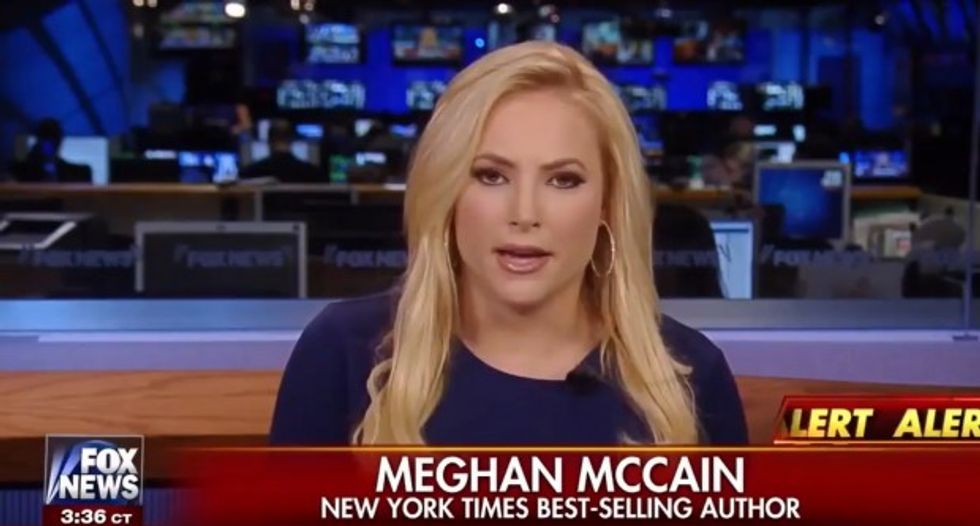 Image source: Screen grab via Fox News
Fiorina's endorsement of Cruz Wednesday, thus, resulted in her taking a closer look at Cruz. McCain seemed to suggest that she had decided to throw her support behind Cruz in the 2016 race.
"For me, honestly, I have been hesitant about Ted Cruz, and the Carly Fiorina endorsement has swayed my personal opinion," she said.
McCain's expression of support for Cruz comes as other individuals characterized as members of the "establishment" start to rally behind the Texas senator. Sen. Lindsey Graham (R-S.C.) recently said that he thought Cruz might represent the best chance at defeating front-runner Donald Trump in the primary process.
—
Follow the author of this story on Twitter and Facebook: