Pro-Palestinian protesters staged an organized interruption of a lecture at the University of California, Davis by an Israeli-Arab diplomat, as video posted online showed them shouting "Allahu akbar" and "long live the intifada" in apparent approval of a six-month wave of Palestinian stabbing attacks — the latest of which claimed the life of an American student Tuesday.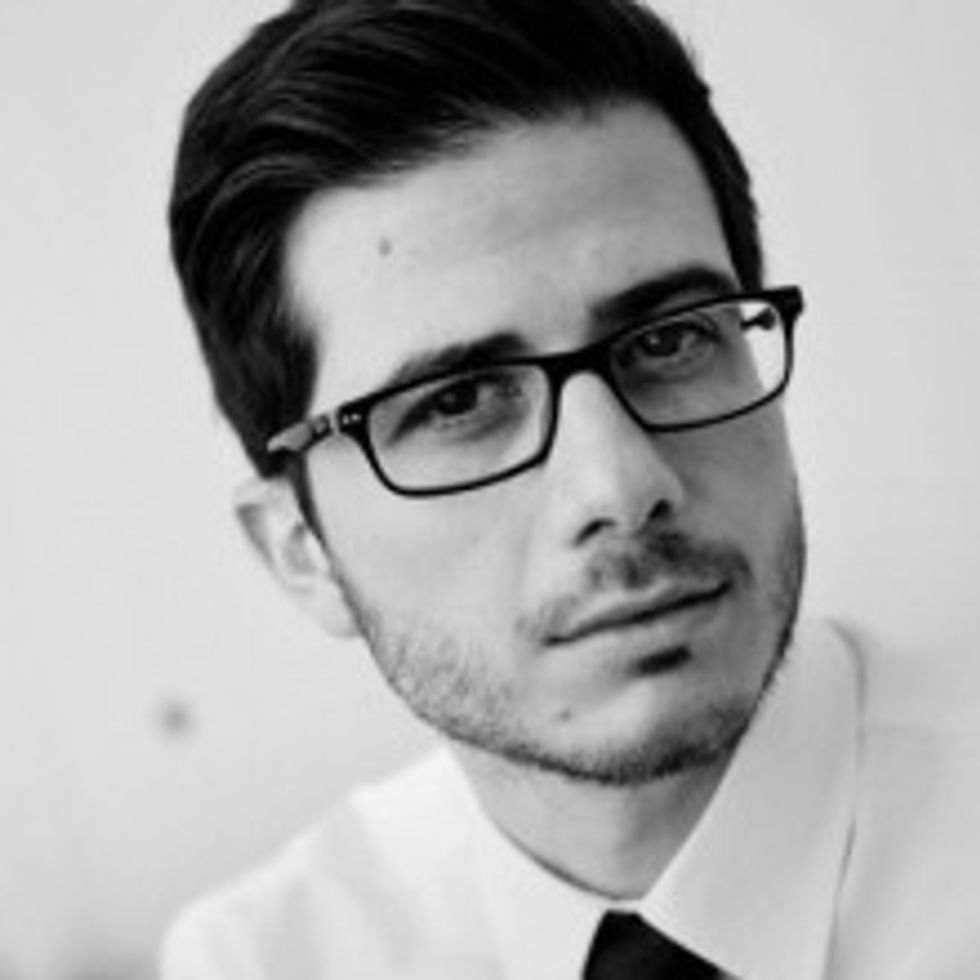 George Deek is an Israeli diplomat and a Christian of Arab descent. (Image source: Twitter/GeorgeDeek)
The group interrupted a Monday talk by Israeli diplomat George Deek — an Arab Christian who notably is from Jaffa, the mixed Jewish-Arab area south of Tel Aviv where Vanderbilt University graduate student Taylor Force was stabbed to death by a Palestinian assailant — according to the Algemeiner, which covers Jewish news.
Besides shouting "Allabu akbar," that is, "Allah is the greatest" and "long live the intifada," the student protesters also chanted slogans tying the fight against Israel to a struggle between blacks and whites.
"Palestine will be free, fight white supremacy!" they chanted along with, "Israel is anti-black!"
Either the speaker or someone in the audience questioned that assertion, asking, "Is it though?" evoking a chuckle from the audience.
Israelis of African and Middle Eastern descent enjoy equal rights under the law as other Israeli citizens. During the 1980s and 1990s, Israel flew thousands of Ethiopian Jewish immigrants to Israel.
Besides their vocal support for the intifada uprising that has plagued Israel with nearly daily stabbing and other violent attacks since September, the California protesters chanted another slogan that suggested they support violence against Israelis.
"When Palestine is occupied, resistance is justified," they shouted.
Palestinians refer to violent attacks on Israelis as "resistance," including stabbing attacks, rocket launches and shootings.
As they exited the room, the protesters — many of whom wore Palestinian keffiyeh headscarves, Islamic hijab headscarves and beards associated with devout Muslims — repeatedly shouted "Allahu akbar!"
Those who organized the disruption posted a statement online which read in part, "We felt a responsibility to reject the Zionist agenda that George Deek furthers — a settler-colonial agenda that is xenophobic, Islamophobic, and anti-Black."
Deek told the Algemeiner, in response to the disruption of his speech, that "right now my thoughts and prayers are where it matters — with my family, friends and neighbor's in Jaffa, after another tragic stabbing attack."
A Palestinian assailant on Tuesday in Jaffa stabbed to death Taylor Force, a Vanderbilt business school student and U.S. Army vet who had served tours in Iraq and Afghanistan. Israeli police said a dozen others were wounded in the stabbing attack, including a pregnant woman.
(H/T: Algemeiner)