During an episode of the "I Am Cait" show, transgender advocate Caitlyn Jenner once again exhibited conservative political viewpoints, this time during a heated argument with fellow transgendered women about Democratic presidential candidate Hillary Clinton versus Donald Trump.
Though admittedly not a huge fan of the Republican businessman, Jenner does believe that Trump could "be good for women's issues."
"I'm not a big fan [of Donald Trump] because I think of his macho attitude, I think he would have a hard time with women when he doesn't even realize it. And it doesn't mean he wouldn't be good for women's issues. I think he would be very good for women's issues," Jenner said during the video segment that was published on E! Online. "I don't think he's out there to destroy women or take things away or do any of that kind of stuff."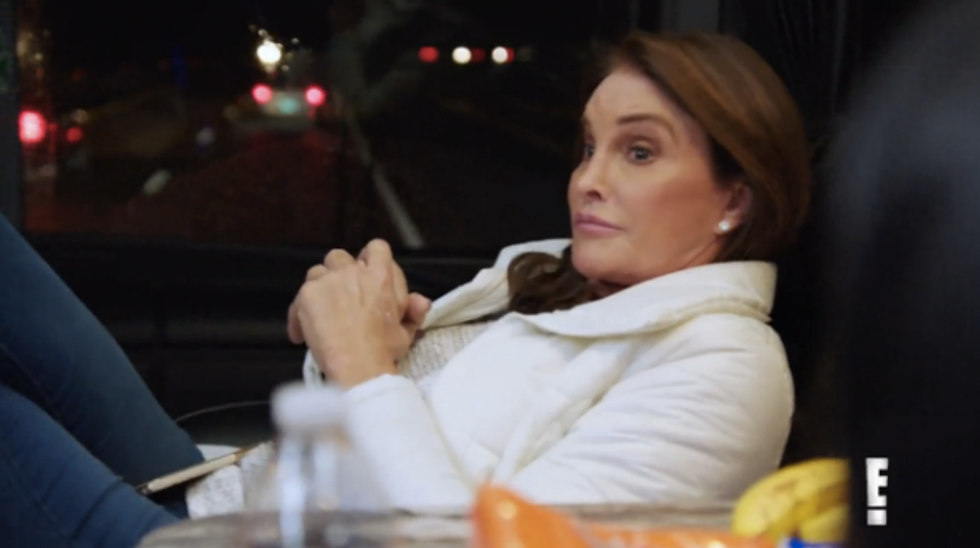 Caitlyn Jenner (Image source: E! Online)
Jenner's friends were shocked.
"What?" exclaimed one friend in response.
"Someone kill me now," another said.
"I don't think my views have changed politically since transitioning," Jenner said during a separate interview on the video clip. "You know, we're talking about the economy. We're talking about our country surviving. We're talking about an economic system that can prosper. Just because I'm a woman now doesn't make me all of a sudden liberal."
When presented with the question of whether Jenner would support Clinton or Trump if forced to choose between the two, the reality TV star, who has expressed support for Ted Cruz as a presidential candidate, adamantly indicated disdain for the former secretary of state and chose the businessman over Clinton.
"Oh my god, yes! I would never, ever, ever vote for Hilary," Jenner stated. "We're done. If Hillary becomes president, the country is over."
After Jenner's admission, things rapidly began to become heated.
Although fellow transgender advocate Candis Cayne maintained that there was "a lot to love" about Clinton and her varied accomplishments as "an amazing woman," Jenner refused to admit anything of the sort.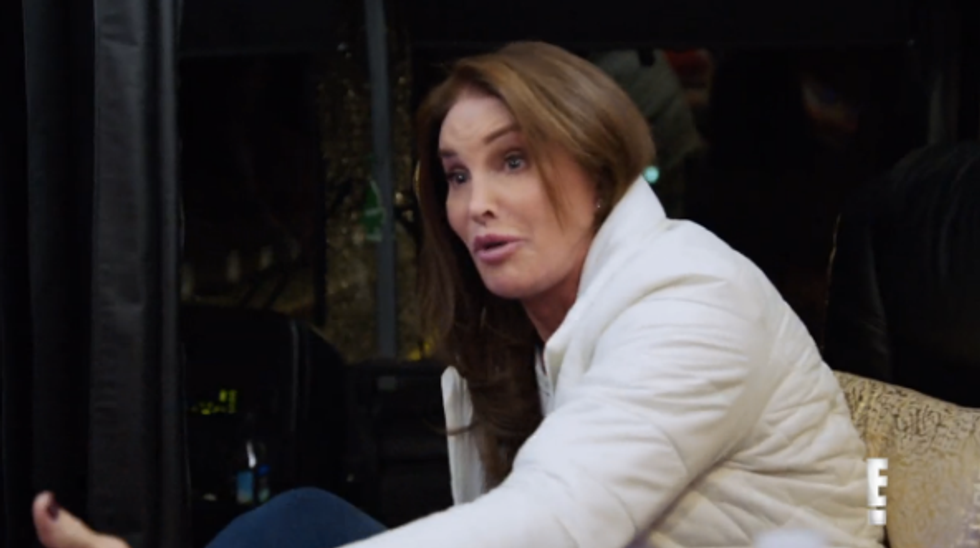 Caitlyn Jenner (Image source: E! Online)
"What has she done in her life? What has she done?" Jenner fired back at Cayne before continuing to call Clinton a "lousy senator," a "f***ing liar," "a political hack," and more.
"When it comes to debating politics with Caitlyn, it's not a debate. She just talks, and is yelling at us," Cayne later said during the video clip. "That's an uncomfortable situation."
The clip ended when Cayne left the room in the middle of the argument.
(H/T: Mediaite)
—
Follow Kathryn Blackhurst (@kablackhurst) on Twitter