South Dakota Gov. Dennis Daugaard (R) signed a bill Thursday to implement a state-wide ban on abortions after 20 weeks.
The legislation, also known as the Pain-Capable Unborn Child Protection Act, which prohibits abortion after the point when experts believe an unborn child can feel pain, passed by the state House on a 59-7 vote and the state Senate on a 26-7 vote.
"Gov. Daugaard is pro-life, and he supports this bill," Kelsey Pritchard, Daugaard's communications director, told TheBlaze. "The governor is sure the South Dakota attorney general will be prepared to defend the constitutionality of the bill."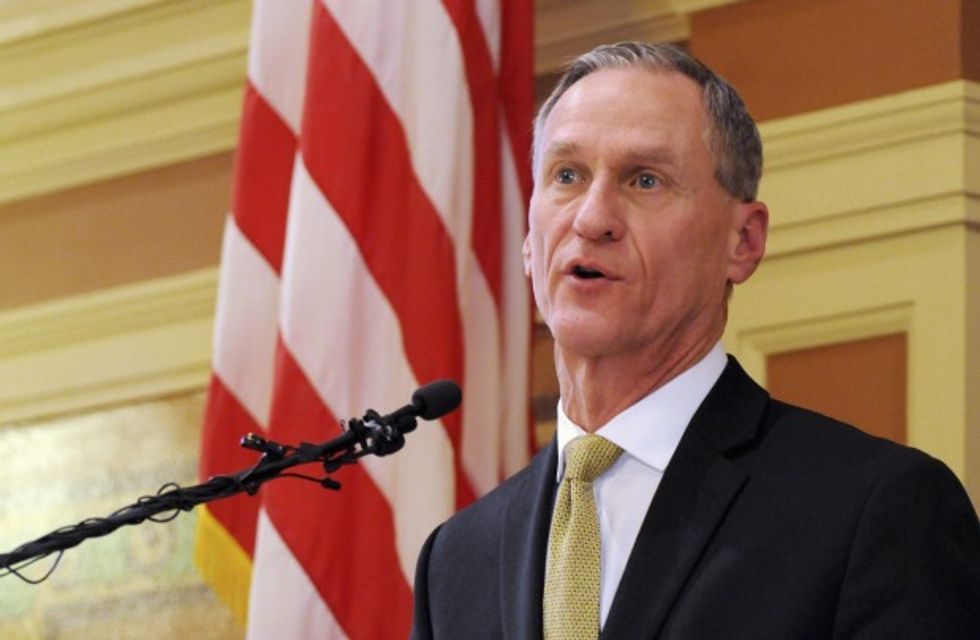 South Dakota Gov. Dennis Daugaard (R) delivers his annual state of the state address at the state Capitol in Pierre Jan. 12. (AP Photo/James Nord, File)
The bill permits exceptions "consistent with preserving the pregnant mother's life."
According to the Associated Press, an abortion provider who violates the law is would face up to a year in jail and a $2,000 fine.
State Rep. Isaac Latterell, a Republican who sponsored the bill, told the AP that the legislation protects "the humanity of these children."
"I think it'll save lives because it lets women know that their children really are humans just like us," Latterell said. "I think it's a great step forward for our state, and I would like to see us do more to protect the innocent."
Senior Director of Public Affairs at Planned Parenthood Minnesota, North Dakota, South Dakota Timothy Stanley told the AP that "the state is continuing to intrude on women's health care decisions."
"This is just another bill that puts politicians in the way of women's personal medical decisions," Stanley said. "I think this bill could do tremendous harm to the women who are the most vulnerable in the state of South Dakota."
According to the AP, similar pain-capable laws are currently in effect in 12 states, though courts have blocked such laws in Arizona, Idaho and Georgia.