Florida Sen. and Republican presidential candidate Marco Tubio appeared on CNN's "State of the Union" Sunday morning and shared his frustration with the phenomena surrounding GOP front-runner Donald Trump.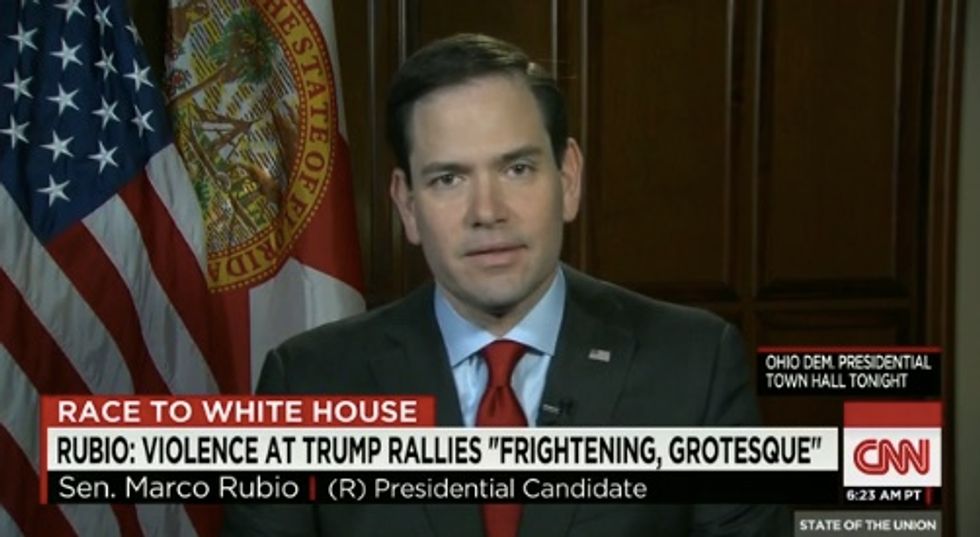 Image via Twitter/CNN
"I mean, he has turned the most important election in a generation into a circus, into a complete fiasco and a carnival," he said. "And it's — this country deserves better, and at some point people have to wake up here. This is really gonna do damage to America."
Rubio also said that he believes a significant number of Republicans will abstain from voting for Donald Trump if he becomes the Republican Party nominee.
Watch:
Marco Rubio: Donald Trump has turned the election into "a complete fiasco" https://t.co/7eshI3SCbQ #CNNSOTU https://t.co/zpdmc6aSkQ

— CNN (@CNN) March 13, 2016