Many couples find the impassioned ballads of Grammy-winning singer Adele to be the ideal wedding songs. The singer's rendition of Bob Dylan's "Make You Feel My Love" has been featured on the popular bridal and wedding websites The Knot, Hitched and Wedding Club, among others.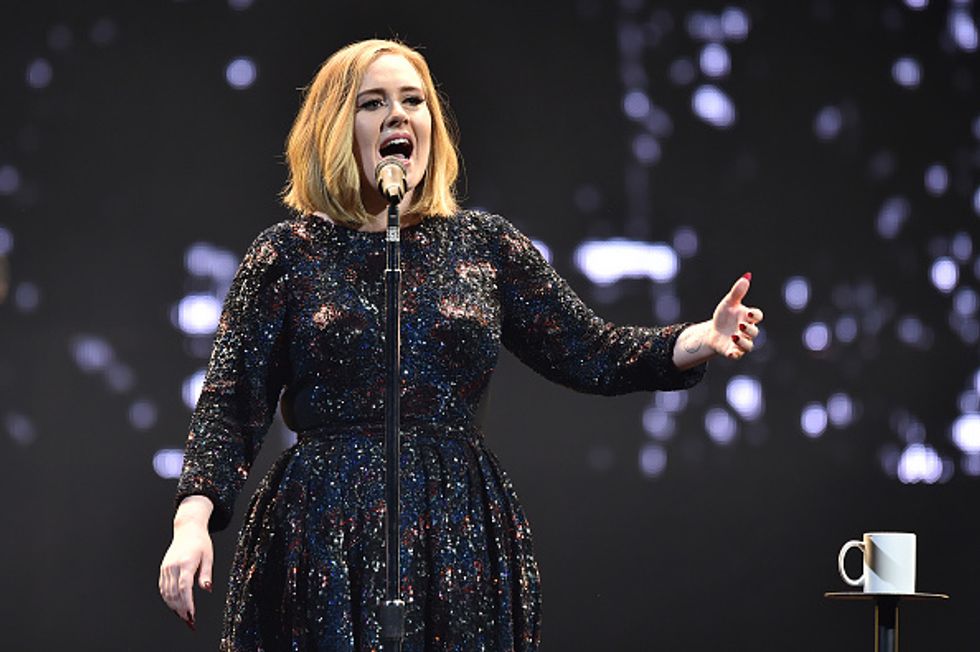 Adele (Gareth Cattermole/Getty Images)
While performing the romantic number during a Tuesday night show in London, Adele spotted a man in the crowd who appeared to be proposing to his girlfriend and paused mid-song to investigate:
"Did you just get engaged?" she asked.
When her suspicion was confirmed, the star invited the happy couple to join her onstage.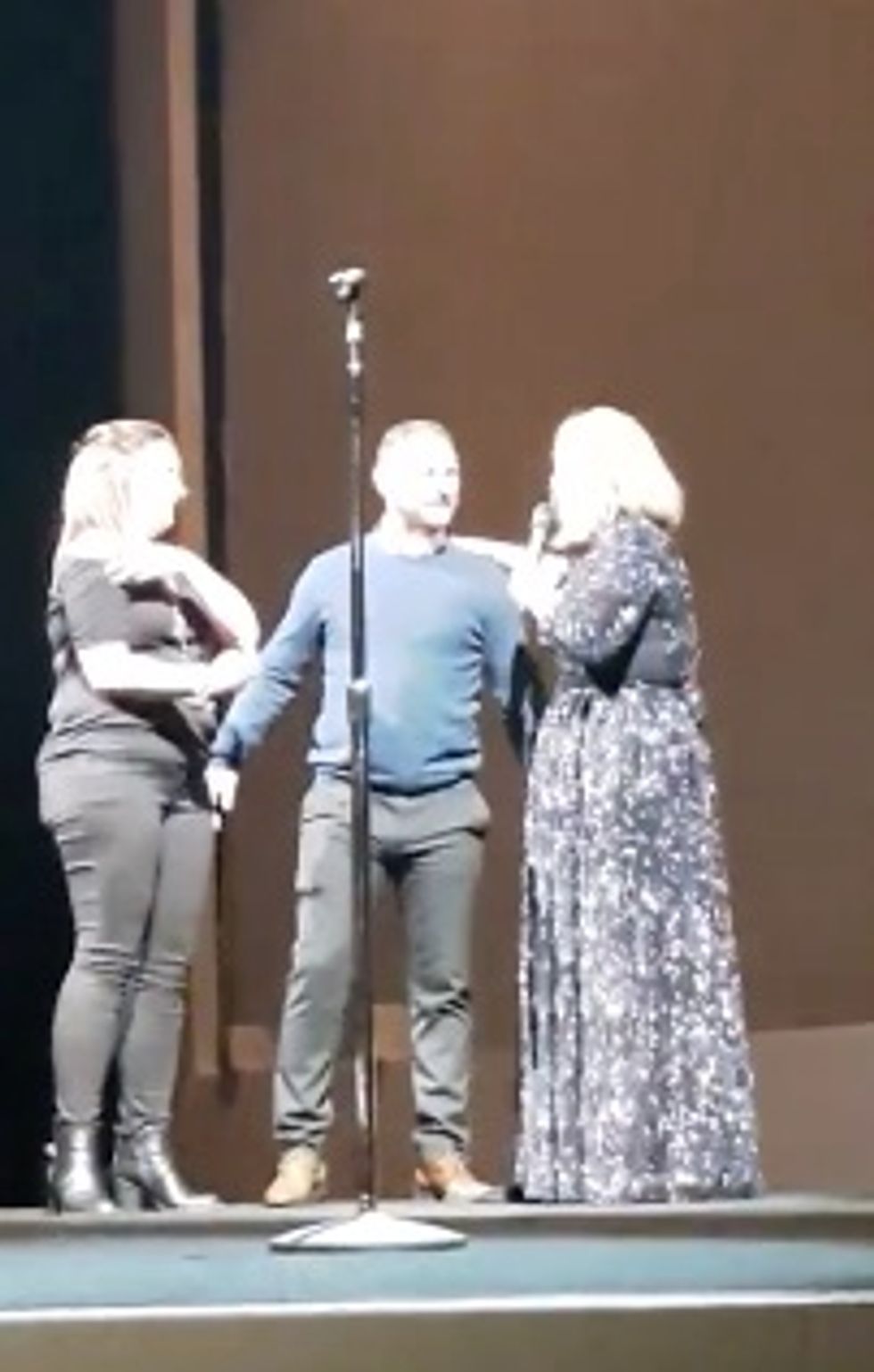 Image source: YouTube
"I thought there was a fight at first!" the singer told the audience. "I saw all of the camera-phone lights at first, and then I saw arms went up, and I saw sweet kissing."
Speaking to Johnny, the man who popped the question, Adele said, "Thanks for doing that at my show," and then asked the stagehands to focus the cameras on the couple and project them on the big screen.
When the singer asked the newly engaged woman how she was able to hear the proposal through her "wailing away," the new fiancée teared up and replied, "It's our song."
"So you've been going out longer than I've been making music?" Adele joked, and then added, "That was the most beautiful thing I've witnessed at one of my shows."
This was not the first time Adele got involved in an engagement. On Feb. 29, Leap Day, the star performed a sold-out show in Belfast, during which she encouraged a concertgoer named Neil to accept the proposal from his girlfriend Haley after he had offered her a soft "maybe, in a little while" in response to her earlier in the day.
"You have to say yes," Adele said as the crowd started booing Neil. "Oh, my God, they're turning. Say a proper yes, bruv."