After Republican presidential candidate Donald Trump said he will not participate in Monday's Fox News debate, rival GOP candidate Ohio Gov. John Kasich said today that he'll skip the debate as well.
"Donald Trump's decision to scuttle the Salt Lake City debate is disappointing, but not surprising," John Weaver, a spokesman for Kasich, told TheBlaze.
"His values are out of step with the people of Utah," he said. "We had hoped to contrast Governor Kasich's positive inclusive approach to problem solving with Trump's campaign of division. If he changes his mind, we will be there."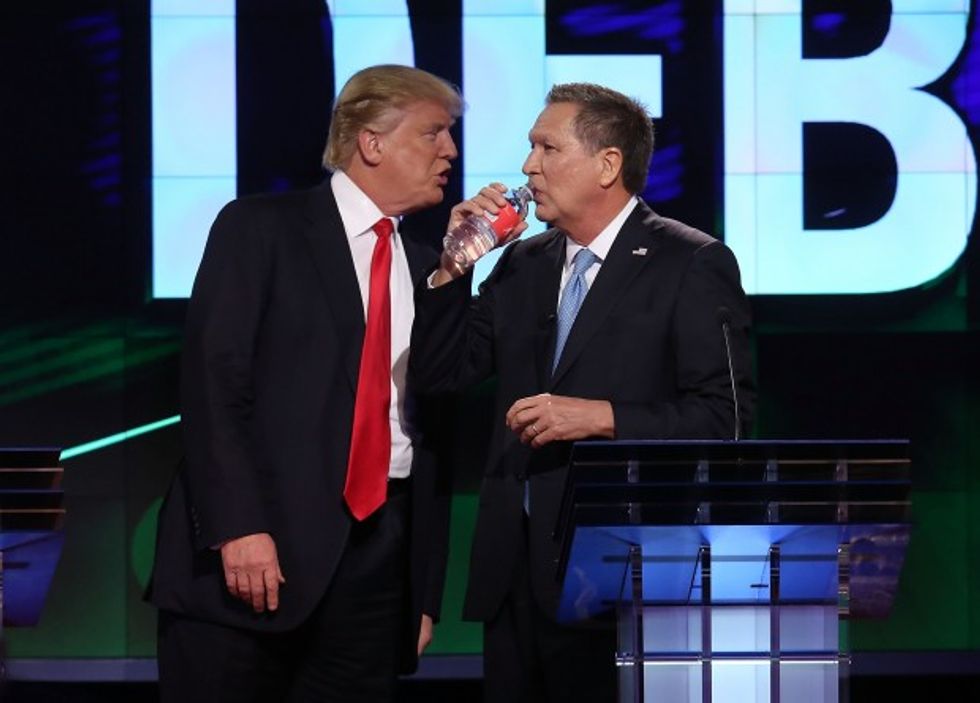 "Gov. Kasich is running an aggressive campaign in Utah with events across the state and television advertising beginning today," Weaver said.
On Twitter, he added:
No debate in SLC Monday due to Trump backing out. No surprise Trump avoiding contrast. Utah: @JohnKasich headed your way Fri.

— John Weaver (@John Weaver) 1458136869.0
If Trump changes his mind -- as Carson said there are 2 Trumps -- we will be there. Positive contrasts nicely with division. #Sybil

— John Weaver (@John Weaver) 1458137129.0
Sen. Ted Cruz's campaign has not yet said whether he still plans to attend.
TheBlaze's Kaitlyn Schallhorn contributed to this report.