A Cleveland poll worker was arrested Tuesday after he alledgedly pulled a gun out of his backpack following a dispute with coworkers, according to WJW-TV.
WJW reports that Alan Bethea, 45, became agitated after being corrected by a co-worker and brandished a .380-caliber handgun.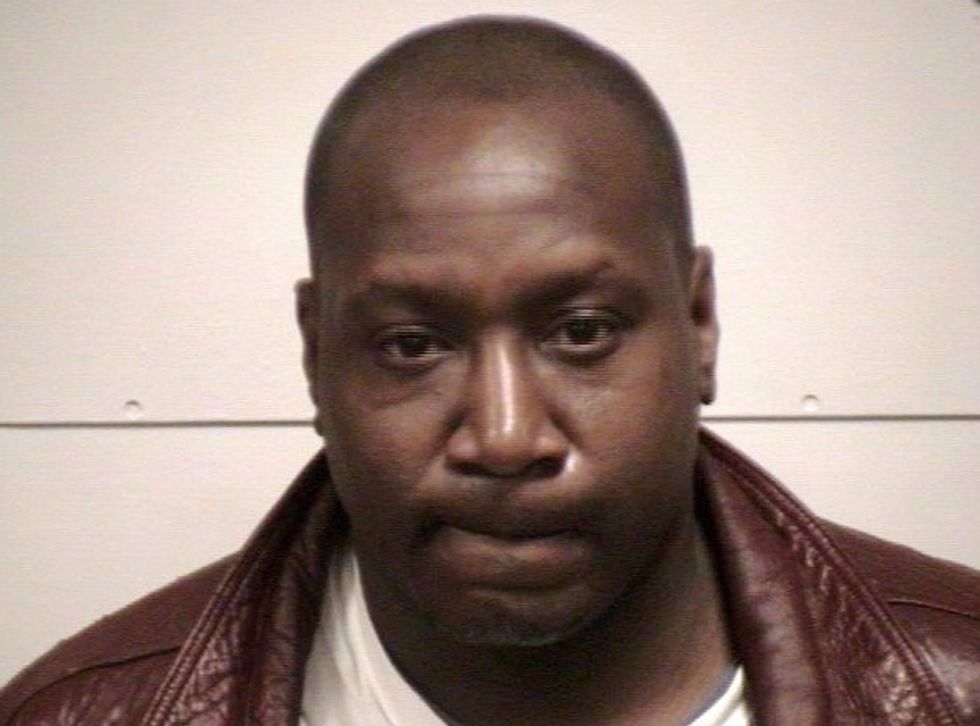 Image source: WOIO-TV
Police arrested Bethea shortly after the incident. They found both a gun and marijuana in his backpack upon his arrest.
The Cuyahoga County Board of Elections said in a statement:
The incident concluded almost immediately with the arrest of Allen Bethea who allegedly displayed a weapon which led to his arrest. The Board is assisting the Cleveland Police Department in their investigation and voting was not interrupted by the incident.
According to WJW, Bethea was "arrested for carrying a concealed weapon, having a weapon under a disability and drug abuse."
According to the Board of Elections, Bethea was an Election Day employee and was terminated immediately after the incident.