It's the end of an era.
The killer whales currently in SeaWorld's care will be the last generation of orcas enclosed in the theme park, according to a press release on the company's website.
"Why the big news?" the water park asks. "SeaWorld has been listening and we're changing. Society is changing and we're changing with it. SeaWorld is finding new ways to continue to deliver on our purpose to inspire all our guest to take action to protect wild animals and wild places."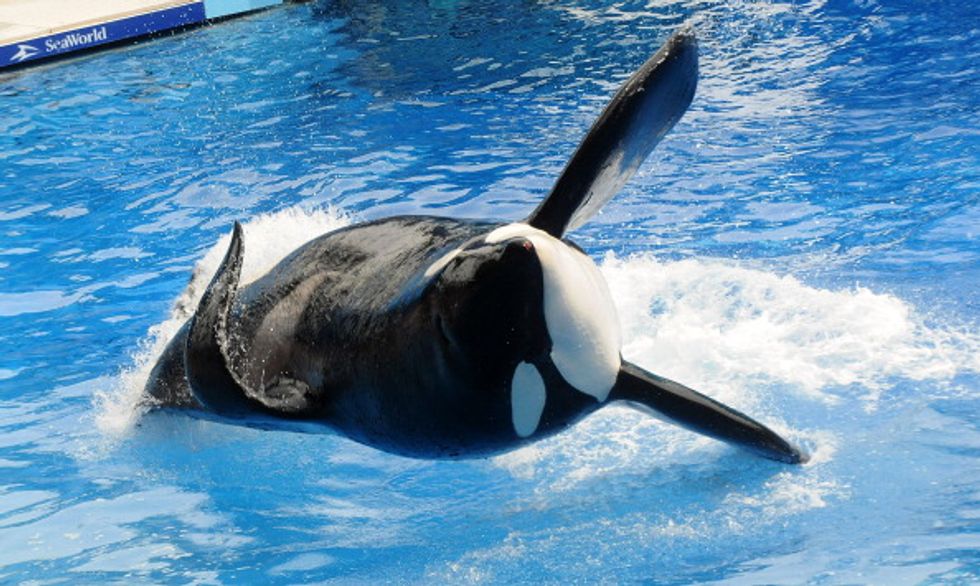 Killer whale "Tilikum" appears during its performance in its show "Believe" at SeaWorld in Orlando, Florida. (Gerardo Mora/Getty Images)
The popular water park has faced a lot of backlash for its treatment of killer whales since the release of CNN's 2013 documentary "Blackfish." The documentary profiled Tilikum, one of SeaWorld's killer whales, and the three deaths he has been involved in, including the drowning of one of the park's trainers, Dawn Brancheau, in 2010.
Estimated to be around 35 years old, recent reports have surfaced that Tilikum may be dying.
"The orcas will continue to live at SeaWorld for many years to come, inspiring guests in new and natural ways," SeaWorld says. "They will continue to receive the highest-quality care based on the latest advances in marine veterinary medicine, science and zoological best practices."
SeaWorld says the decision "reaffirms" the company's "commitment to not collect marine mammals from the wild," noting that it has not collected any orcas from the wild in nearly 40 years. The killer whales currently in the theme park were either born there or have spent the majority of their lives in human care.
But this move is not enough for the People for the Ethical Treatment of Animals.
"PETA has campaigned hard, and now there is a payoff for future generations of orcas — but today is the day to stop breeding, not sometime later this year," PETA associate director Elisa Allen told CNN. "SeaWorld must open its tanks to the oceans to allow the orcas it now holds captive to have some semblance of a life outside these prison tanks."
SeaWorld President and CEO Joel Manby described the current situation as a "paradox."
"Customers visit our marine parks, in part, to watch orcas," Manby wrote in a letter to the Los Angeles Times. "But a growing number of people don't think orcas belong in human care."
Additionally, Manby says SeaWorld is partnering with the Humane Society of the United States to advocate for ocean wildlife protection. The theme park says the end of its embattled breeding process is just one of its "historic" changes.
SeaWorld will also introduce new a "natural orca encounters" show to replace its well-known theatrical exhibits.
"I am thrilled to see the wave of opposition build to where SeaWorld finally has done the right thing and ended their captive breeding program of orcas," California Rep. Jared Huffman (D), who has sponsored legislation to protect orcas, said.
—
Follow the author of this story on Twitter: