Luna, an 18-month-old German Shepherd, fell overboard from a fishing boat and went missing in the Pacific Ocean almost five weeks ago. The dog's owner searched for two days before giving up. He believed his dog had died.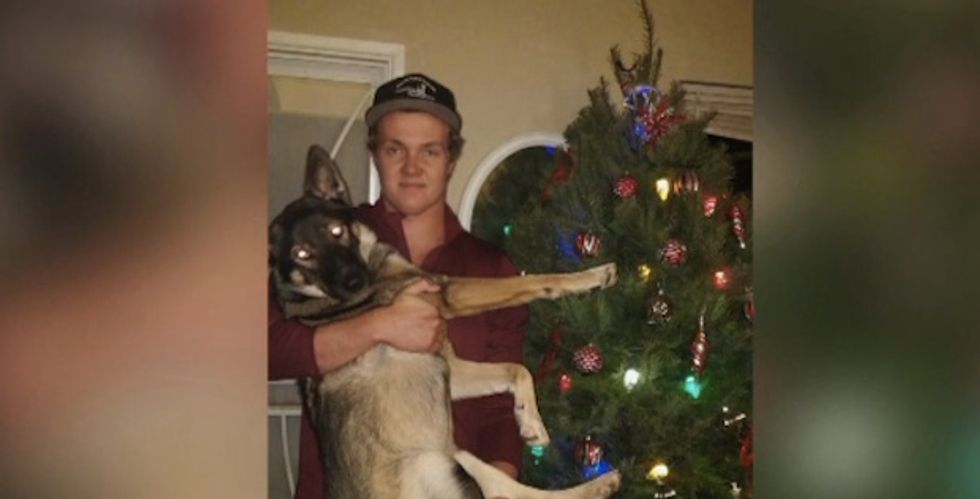 Image source: KGTV-TV
However, on Monday, almost five weeks after falling off the boat, the dog walked up to Navy personnel at a training facility on San Clemente Island.
Aside from a being a little malnourished following a month of living in the wild, Luna was in good condition.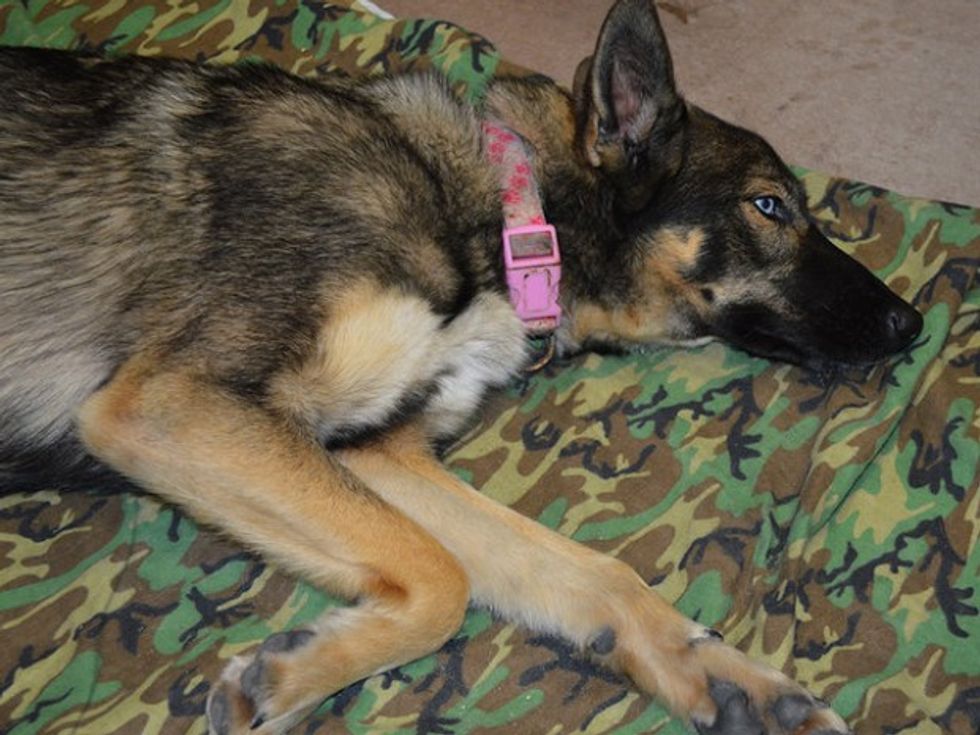 Image source: KGTV-TV
Twenty-four hours later, Luna was flown to the Navy's facility in Coronado. The dog's owner, Nick, is a fisherman and could not go to the naval air base to retrieve Luna. Instead, his friend, Conner Lamb was tasked with picking up the dog.
Lamb told local media, "Just really mind blowing to tell you the truth. When I got the call that this happened I never even thought this would be a possibility — that I would ever see her again."
Watch the happy reunion:
(H/T: News10.com)
—
Follow the author of this story on Twitter and Facebook: