Amid the huge protest that shut down last Friday's rally in Chicago for Republican presidential front-runner Donald Trump, radical left-wing activist Bill Ayers spoke on camera about what he's observing as the 2016 campaign turns increasingly nasty, even violent.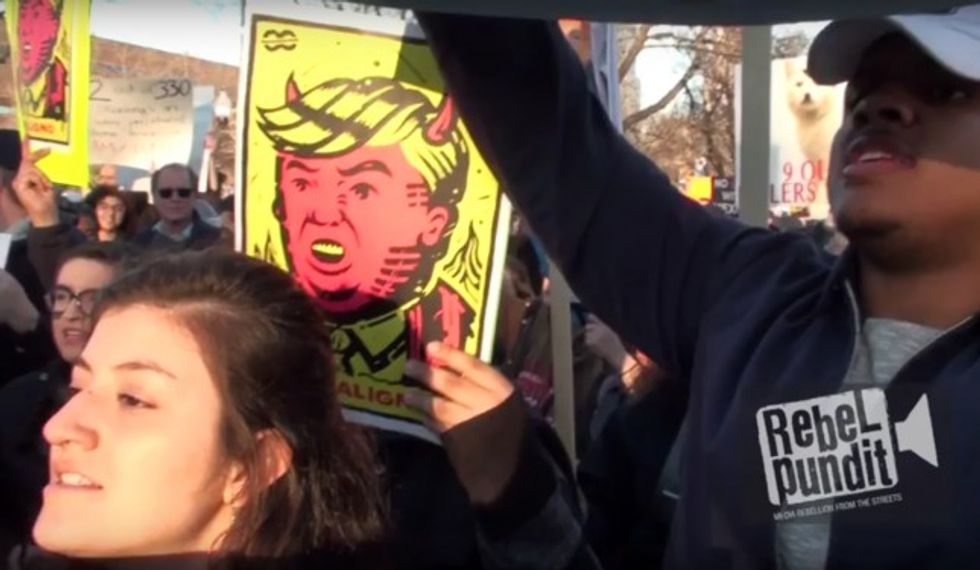 Image source: YouTube
"I've never seen anything this big at the University of Illinois, Chicago," Ayers, decked out in a Black Lives Matter T-shirt, told Rebel Pundit. "And it's huge. It's galvanized Latino students, black students, Muslim students and white students. And everybody feels like, 'Look, this is an university. We don't need ... organized hatred spilling into our center."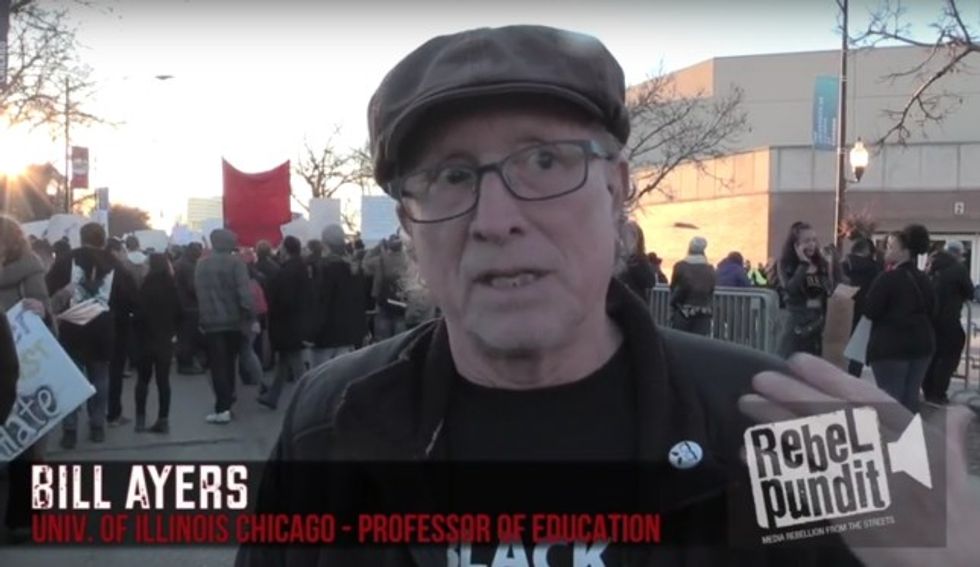 Image source: YouTube
As for his suggested method of engaging Trump supporters, the cofounder of the violent Weather Underground — which claimed responsibility for several domestic bombings during the Vietnam War — said words are the best weapon.
"The answer is to out-argue it, to be smarter than it," Ayers said as he looked at Trump supporters waiting to enter the rally facility. "To win over the people who are standing in line to go see him — to talk to them in a way that's reasonable, honest and forceful."
With that, the video jumped to vignettes of anti-Trump activists giving people the middle finger and explaining a popular acronym used for Trump: "FTP" — i.e., "F*** That Puto." ("Puto" is Spanish for "male prostitute.")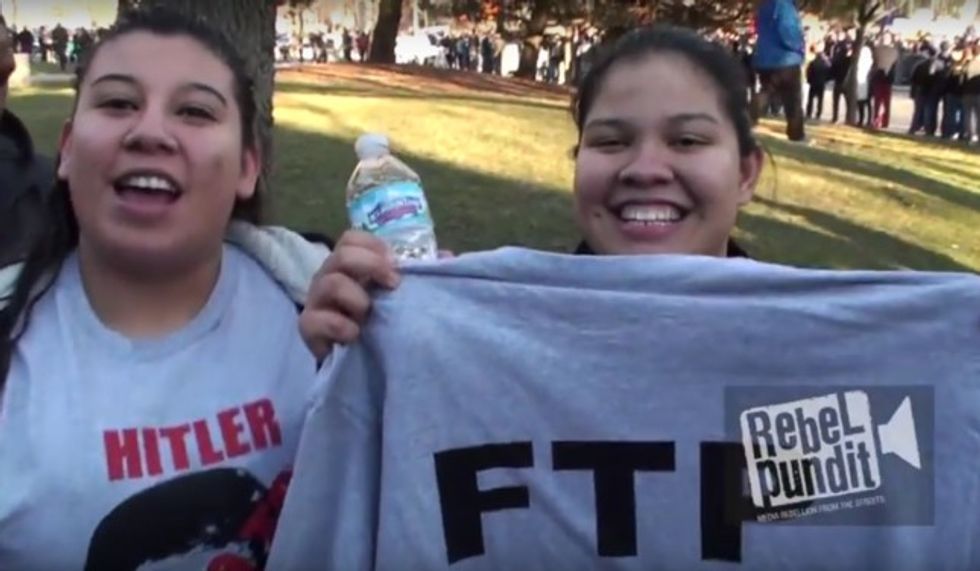 Image source: YouTube
One of the more notable moments of the video came when a woman, with police sitting on bicycles behind her, confronted the documentary creators and tried forcing them to leave.
"You're a f***ing white man who gets to do whatever he wants to in this space, right? So I'm saying, 'No, you do not have permission to walk around videotaping women of color and acting like you can do that and the rest of us can't,'" the woman said.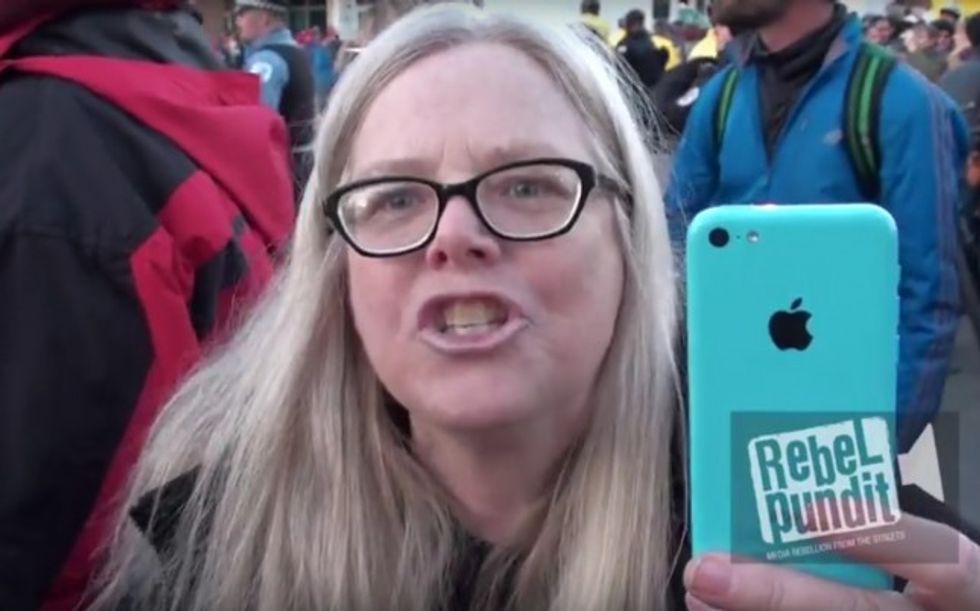 Image source: YouTube
"Aren't you quite aware that by holding that video camera on me that you are surrounded by your privilege? Right?" she added. "Take your privilege somewhere else, please. Alright? Because your privilege is not welcome here. So unless you are here to dismantle your privilege, find somewhere else to go."
Ayers added: "Trump has galvanized a feeling that there's something loose in the land. And that something is dangerous. And it's absolutely anti-American. And it has to be opposed."
(Content warning: While this version of "Silencing Trump: Bill Ayers & the Fire From Below" is censored, some images in the video may be offensive to some readers; discretion is advised)