With less than a year in office remaing, President Barack Obama is seeking a hike in post-presidency money, according to a report by the Congressional Research Service released Wednesday.
In his budget request to Congress, Obama is asking for a near 18 percent increase in the amount of money the federal government spends on former presidents.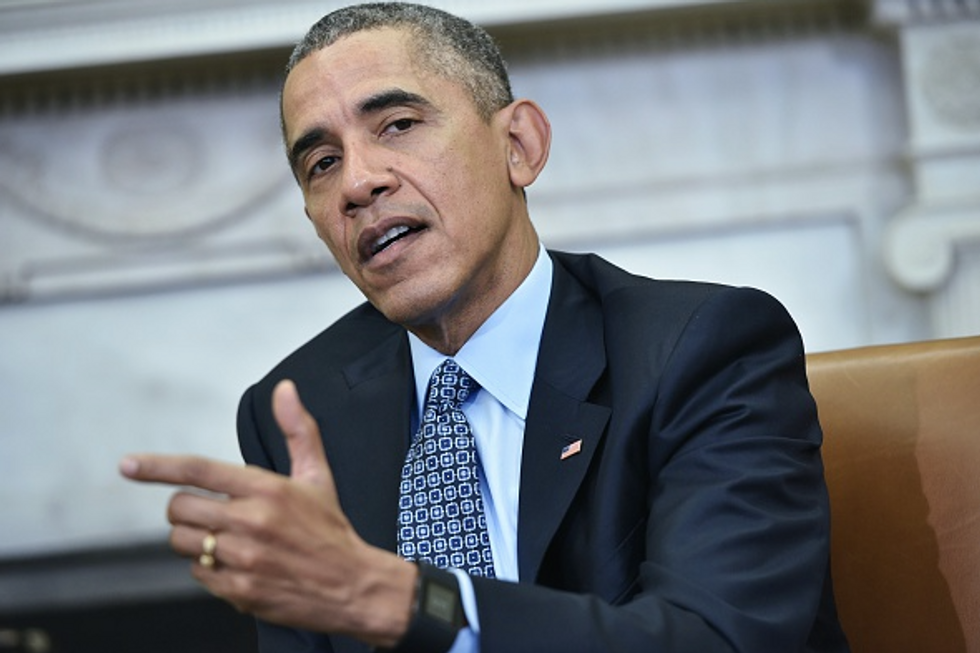 (Mandel Ngan/AFP/Getty Images)
"The president's FY2017 budget request seeks $3,865,000 in appropriations for expenditures for former presidents, an increase of $588,000 (17.9 percent) from the FY2016 appropriation level," the CRS report says. "The increase in requested appropriations for FY2017 anticipates President Barack Obama's transition from incumbent to former president. For FY2016, President Obama requested and received appropriations of $3,277,000 for expenditures for former Presidents — an increase of $25,000 from FY2015 appropriated levels."
The CRS analysis was first reported by the Washington Free Beacon. As the CRS states, Obama made the requests for increasing the budget for former presidents before his final year in office. Congress approved his request for a $25,000 increase in post-presidential allocations for fiscal year 2016.
The Former Presidents Act of 1958 specifies that ex-commanders-in-chief will receive certain appropriated staff, a pension equal to that of cabinet secretary pay — currently $205,000
The CRS report goes on to state:
Some critics of the Former Presidents Act say the statute subsidizes Presidents who are not struggling financially. Others argue that although a former President is not in a formal public position, he remains a public figure and should be provided a pension and benefits that permit him to perform duties that emerge as a result of his public status. …

Former President Jimmy Carter, the living former President with the longest tenure out of office (January 1981), drew the smallest pension and benefits ($430,000). Also in FY2015, former Presidents William J. Clinton and George W. Bush received larger appropriations to pay for personnel benefits ($119,000 and $102,000, respectively) than former Presidents Jimmy Carter and George H.W. Bush received ($0 for Carter and $65,000 for George H.W. Bush). The pension and benefits paid to former Presidents George W. Bush and Clinton in FY2015, when added together, comprise 62.2% of all benefits paid to the four living former Presidents and the widows of the former Presidents.