The Austin Police Department launched an investigation into a video that appears to show one of their officers allegedly pepper-spraying a handcuffed man.
According to Austin's KEYE-TV, the video was released by the Peaceful Streets Project, a police watchdog group.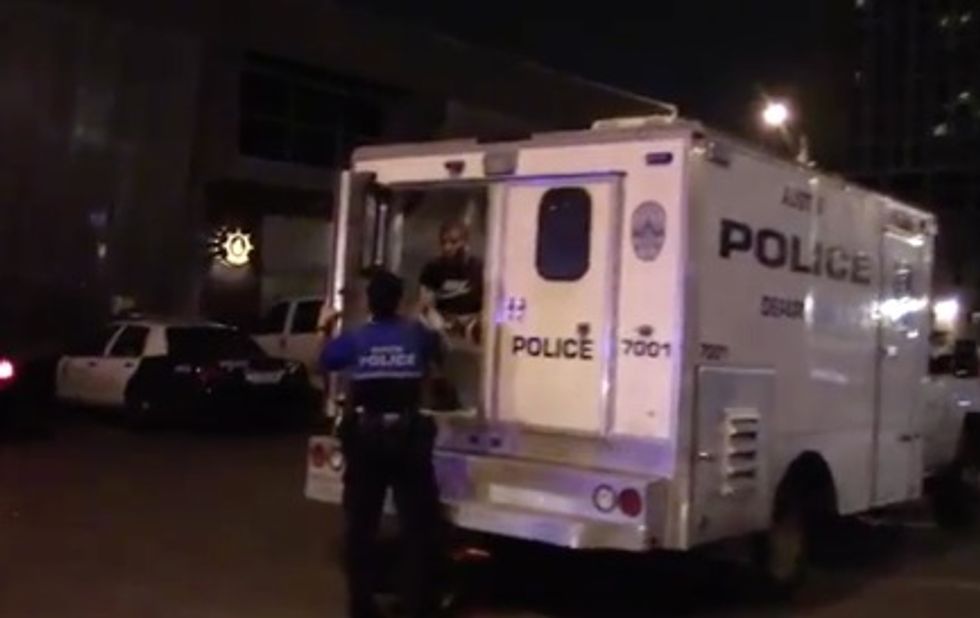 Image source: YouTube
"What did I tell you about kicking the door?" the police officer says to the handcuffed suspect in the full video.
"I didn't do nothing," the suspect replied.
The officer then sprays the man with pepper spray.
"What did I tell you about kicking the door? I told you," the officer said.
"We're aware of the video, and it's easy for some to criticize those few seconds on tape, but what the video doesn't show is what happened in the hours that led up to that moment," Austin Police Association Vice President Andrew Romero told KEYE. "A full investigation will reveal more information about what led to the officer's actions."
The Peaceful Streets Project, which describes itself as "an all-volunteer, grassroots effort uniting people to end the institutional violence taking place on our streets and in our society," disagreed.
"The cop committed a crime, it's clear as day, there's absolutely no justification for it. This officer should be arrested and charged for assault," Antonio Buehler with the Peaceful Streets Project told KEYE.
Watch below: