Republican presidential candidate Sen. Ted Cruz (Texas) addressed the terror attacks that left dozens dead in the city of Brussels on Tuesday. During remarks to reporters in Washington, D.C., Cruz called on President Barack Obama to act on "radical Islamic terrorism."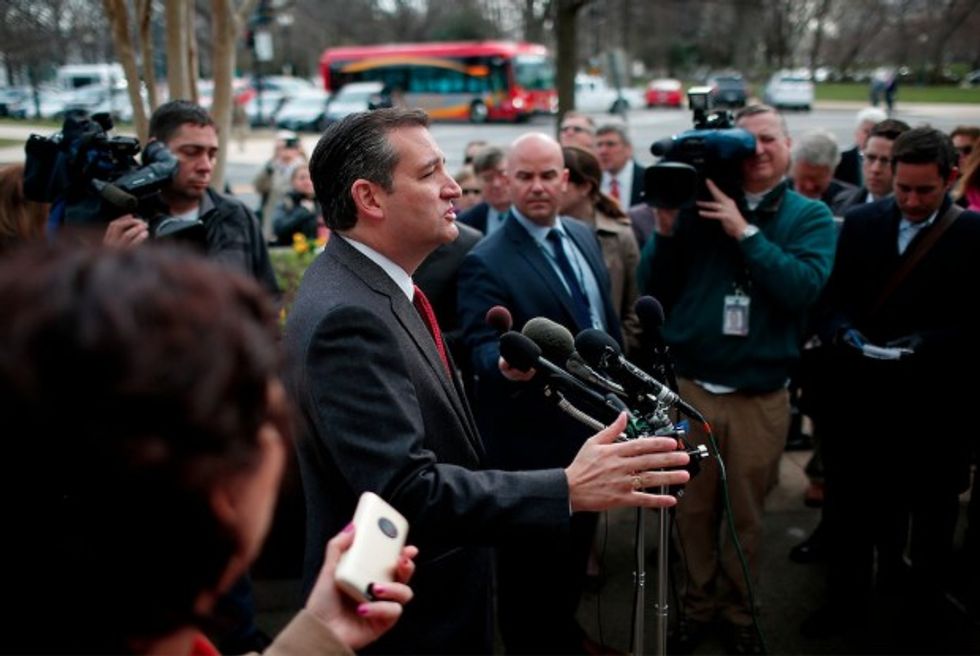 Republican presidential candidate Sen. Ted Cruz (Texas) addresses the bombings in Brussels during remarks Tuesday in Washington, D.C. (Win McNamee/Getty Images)
"In the wake of Brussels, we don't need another lecture from President Obama on Islamophobia," Cruz said. "We need a commander in chief who does everything necessary to defeat the enemy."
"This is a war with radical Islamic terrorism," Cruz continued. "ISIS has declared Jihad on Europe and on the United States of America. They have declared their intention to murder as many innocents as possible."
Cruz said that the president should "acknowledge this evil" and "call it by its name" and work to defeat ISIS.
"Until they are defeated, these attacks will continue," Cruz said.
"Their target is each and every one of us," he said. "And we need a president who sets aside political correctness."
Obama briefly addressed the attacks prior to remarks in Cuba Tuesday.
"We will stand by our friend and ally Belgium in bringing those responsible for this to justice," Obama said. "The world must unite to fight the scourge of terrorism."