Former Toronto mayor Rob Ford has died after a battle with cancer, his family told the Toronto Star.
In a statement to the paper, the Ford family described the former mayor as a "dedicated man of the people" who "spent his life serving the citizens of Toronto."
"The family will not be making any statements to the media or taking any questions," the statement said.
Ford was 46. He is survived by his wife, Renata, and two children, Stephanie and Douglas.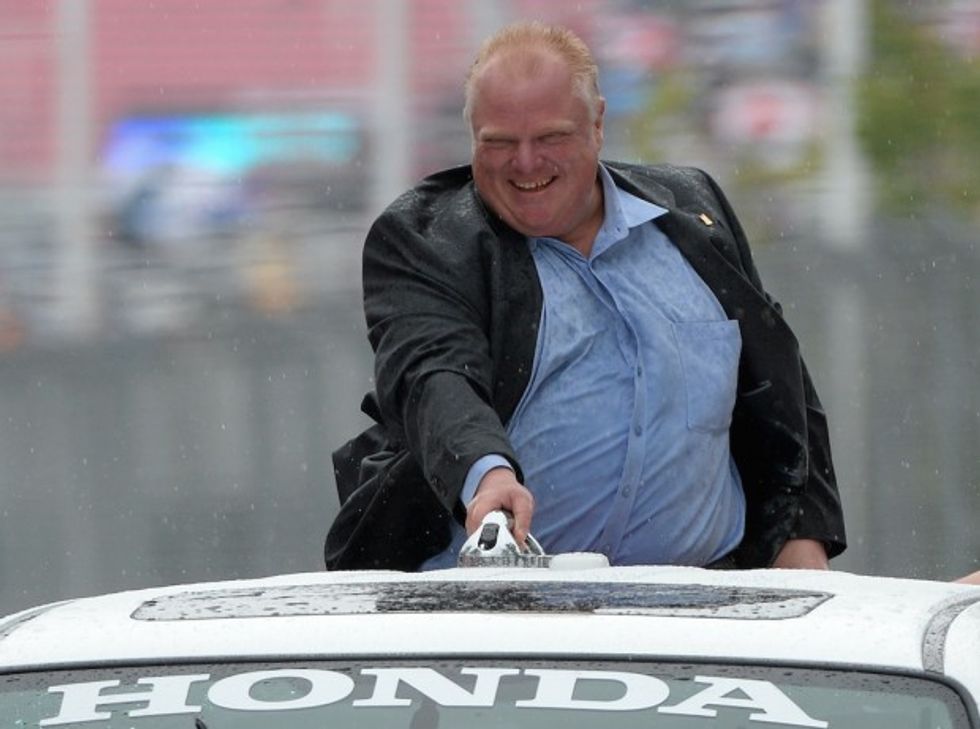 TORONTO, ON - JULY 19: Toronto mayor Rob Ford goes around the track on a parade lap before race 1 of the Verizon IndyCar Series Honda Indy Toronto on the streets of Toronto on July 19, 2014, in Toronto, Canada. (Photo: Robert Laberge/Getty Images)
According to the Star, Ford underwent "18 months of treatment for a rare and aggressive cancer first diagnosed in the midst of his 2014 bid to be re-elected mayor."
Ford became famous in 2013 after video emerged of him dancing on the chamber floor during a council session.
Ford's tenure as mayor was marred by his struggle with alcohol and drug use.