Republican front-runner Donald Trump said Wednesday that he believes President Barack Obama uses the term "ISIL" instead of "ISIS" as a way to "bother people."
The remarks came after Trump was asked about the Islamic State terror group during an appearance on Bloomer Politics.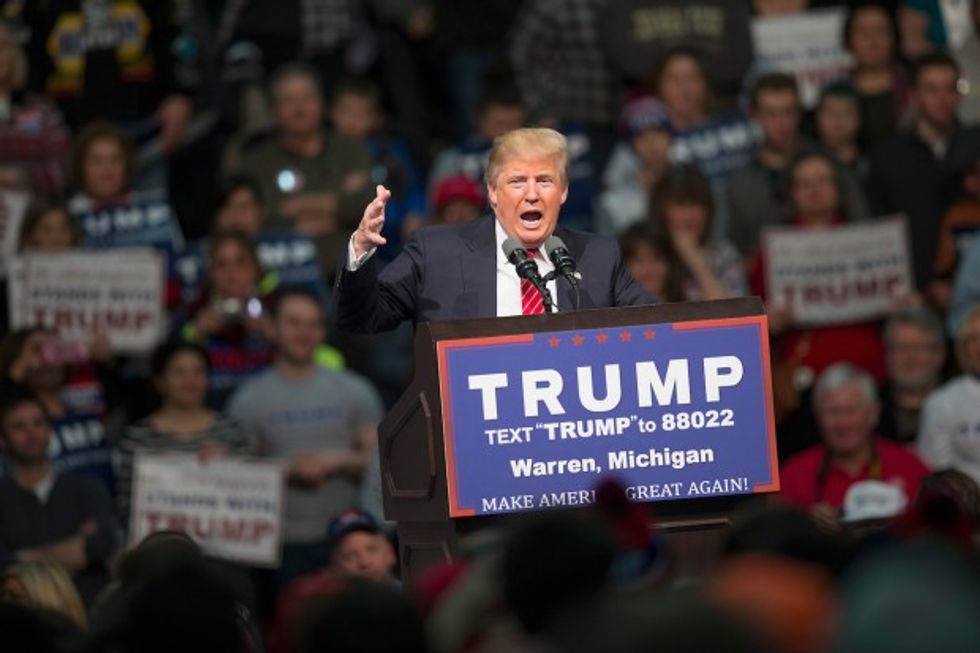 Scott Olson/Getty Images
"You talked earlier about the notion that we're losing to ISIL. That they are making us look foolish and soft," host John Heilemann said.
"ISIS," Trump interjected.
"ISIS, ISIL, it's all one thing," Heilemann quipped.
Trump didn't see it that way.
"You know it's one thing with the president," the billionaire said. "He always says 'ISIL.' 'ISIL, ISIL, ISIL.' Everyone else says 'ISIS.' It's almost like he does it to bother people, OK?"
"I'm not doing it to bother you," Heilemann assured Trump.
"No, I know that," Trump said. "But the president of the United States always says 'ISIL.' Everyone else says 'ISIS.' And I actually think he does it to bother people."
The debate surrounding what to call the terror group has been fierce. The Associated Press refers to it as the Islamic State while the terror group's most common name is ISIS. U.K. Prime Minister David Cameron has called the group Dash, something thought to be considered offensive to the organization. The Obama administration has chosen to refer to the group as ISIL.
—
Follow the author of this story on Twitter and Facebook: