Workers at a Philadelphia pizza shop took matters into their own hands to stop a would-be robber Tuesday evening, WPVI-TV reported.
According to police, the armed suspect entered Takka's A's Pizza and Grill at around 9:30 p.m. but was met with an unexpected challenge.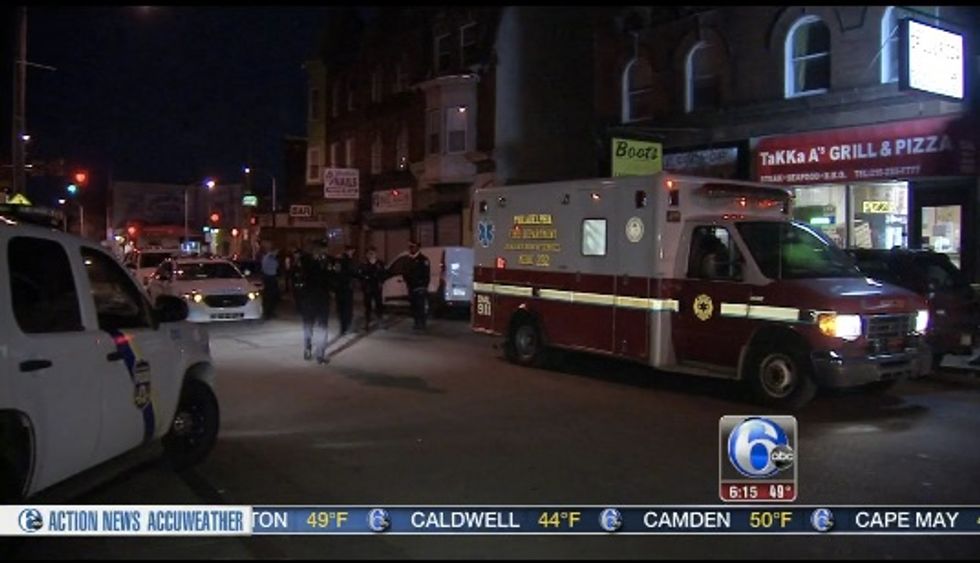 Image source: WPVI-TV
Instead of fleeing or submitting to the robber's requests, the workers collectively decided to put up a fight.
With the help of his employees, the owner of the Strawberry Mansion neighborhood pizza shop managed to wrestle a gun from the suspect's hands.
Police told WPVI that the suspect suffered an injury when his gun went off during the altercation, striking him in the foot. No one else was injured in the scuffle.
WPVI reported that the suspect was taken to Temple University Hospital for treatment. Charges against the suspect are pending, police said.