Republican presidential hopeful Ted Cruz said Wednesday that he avoided going after front-runner Donald Trump earlier because he wanted to avoid becoming "roadkill."
Cruz made the comment to WTMJ radio host Charlie Sykes when asked about a tweet he previously posted calling the brash billionaire terrific.
"What took you so long [to criticize him]?" Sykes asked.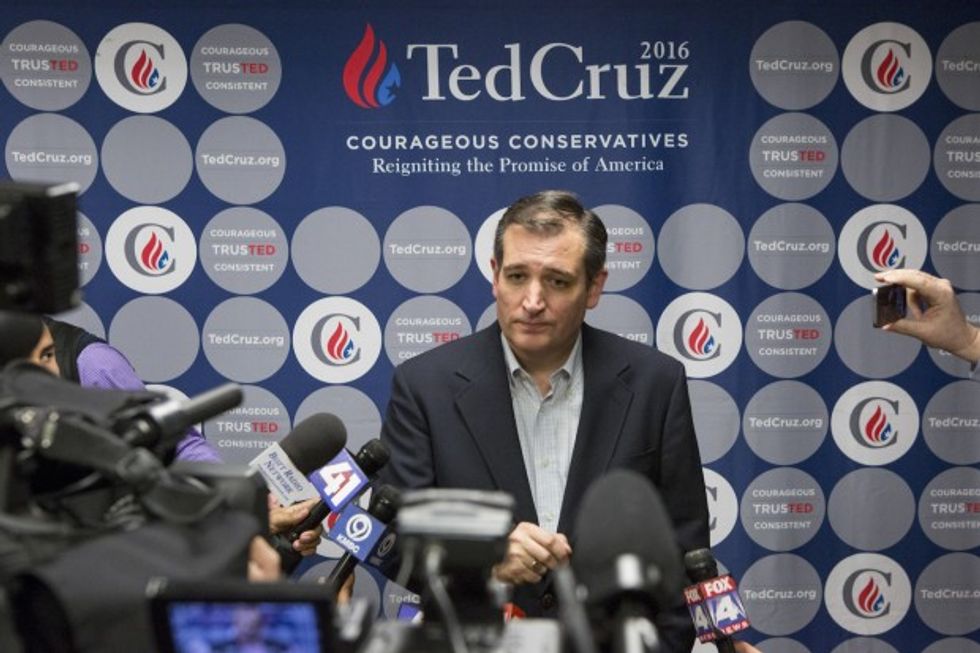 Kyle Rivas/Getty Images
"Well, listen, there is a season to politics," Cruz replied. "[W]e started, there were 17 candidates in this race. It was a wonderfully diverse, talented, dynamic, young field. It had really incredible talent. If you look at a number of the candidates that took on Donald Trump early on, they ended up as roadkill."
"Our objective was simple from the beginning, it is to win this race, to win the nomination and then beat Hillary Clinton and turn this country around," Cruz continued.
"And not to be roadkill?" Sykes asked.
"And not be roadkill," Cruz confirmed. "I am very strongly committed on the anti-roadkill approach. And so our approach was quite simple, we needed to build our base first. We needed to get my positive message out, my record out and build and assemble our team."
In recent days Cruz has sharply escalated his attacks on Trump. On Thursday he called the front-runner a "sniveling coward" for attacking his wife.
(H/T: BuzzFeed)
—
Follow the author of this story on Twitter and Facebook: