Cordoned off doorways, a shattered iPad and empty rooms — that was the scene inside the Brussels bombers' "secret lair."
The Daily Mail on Friday published video of what it says is the inside of the Brussels apartment where the three alleged terrorists plotted their deadly attacks that killed more than 30 people and left hundreds more injured.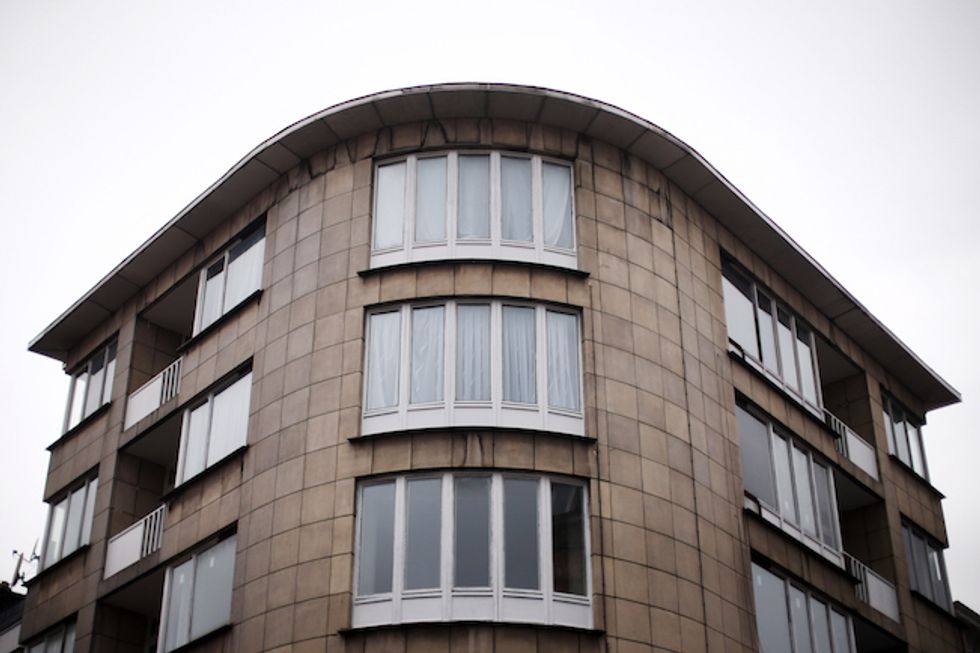 The top floor apartment of this building in the Schaarbeek district of Brussels is believed to have been used by brothers Khalid and Brahim el-Bakraoui before their suicide attack on Belgium's Zaventem Airport. (Carl Court/Getty Images)
"Inside the den of terror: Extraordinary first pictures of the Brussels bombers' secret lair where they built explosives for mass murder," the British publication's headline reads.
The apartment, located in Brussels' Shaerbeek district, is where the three suspected bombers, Khalid and Ibrahim El Bakraoui and Najim Laachraoui, lived just before launching Tuesdays attack.
When police raided the apartment, they found an Islamic State flag and another bomb containing "chemical products."
Have a look inside the "secret lair":
(H/T: Daily Mail)
–
Follow the author of this story on Twitter and Facebook: