Glenn Beck, a top surrogate for Republican presidential candidate Ted Cruz, said Monday morning that the National Enquirer story alleging that the Texas senator has had five extramarital affairs isn't true because Cruz "doesn't have the game" for five mistresses.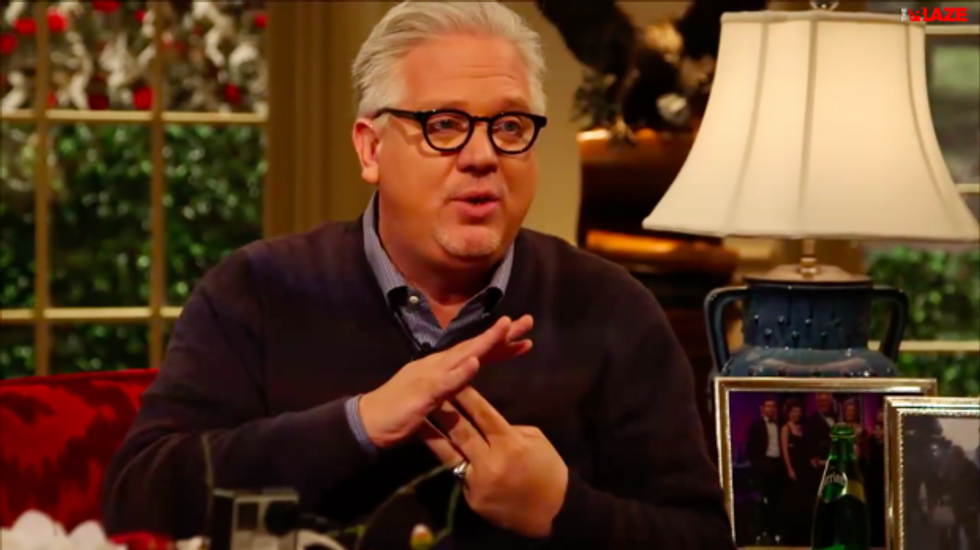 Glenn Beck discusses the National Enquirer story about Texas Republican Sen. Ted Cruz's alleged affairs on The Glenn Beck Radio Program Monday. (Image: TheBlaze TV)
"I don't mean to hurt his feelings," Beck said. "But when I told my wife, I said, 'Have you seen the Enquirer?' She just laughed. OK — she's been around him. She just laughed. ... Tania and I talked about it. We're surprised he had enough game for [his wife] Heidi."
Aside from Cruz not having "game," Beck listed four other reasons why he believes the tabloid story about the presidential hopeful is untrue.
Beck said that in order for someone to have that many mistresses in a short period of time, he would have to be "a sexual predator," and that he and his wife have been around Cruz and have "never seen" any signs of that.
Additionally, the conservative radio host said Cruz "has known that he could be the president from the beginning," so he wouldn't risk his entire career.
"You are not as driven as he is, you are not as smart as he is, and then go in for your last four years before you're going to run for president — you don't go to 2012 and be thinking, I'm going to run for president and think you can get away with [five affairs]," Beck said.
Beck also said it is clear he has not been engaged in the alleged affairs because of "his soul."
"Your soul would rot," he said. "You would have other signs of soul rot. I have not seen any signs of him being a dirtbag in any other way."
Lastly, Beck suggested that the story was planted by GOP presidential front-runner Donald Trump, a claim the billionaire businessman has denied.
The National Enquirer is a U.S.-based tabloid known for it's sensational stories often supported by rumors and unnamed sources. The tabloid made headlines when it was the first to break the story about Democratic presidential hopeful John Edwards' 2008 affair, which led to the end of his campaign.
Complimentary Clip from TheBlaze TV The full episode of The Glenn Beck Program, along with many other live-streaming shows and thousands of hours of on-demand content, is available on just about any digital device. Click here to watch every Glenn Beck episode from the past 30 days for just $1!
—
Follow the author of this story on Twitter: