Geraldo Rivera's performance as Donald Trump on Monday night's "Dancing with the Stars" ended with the Fox News host not earning enough votes from the judges or fans to stick around. At the end of the show, Rivera and his partner Edyta Sliwinska were sent packing.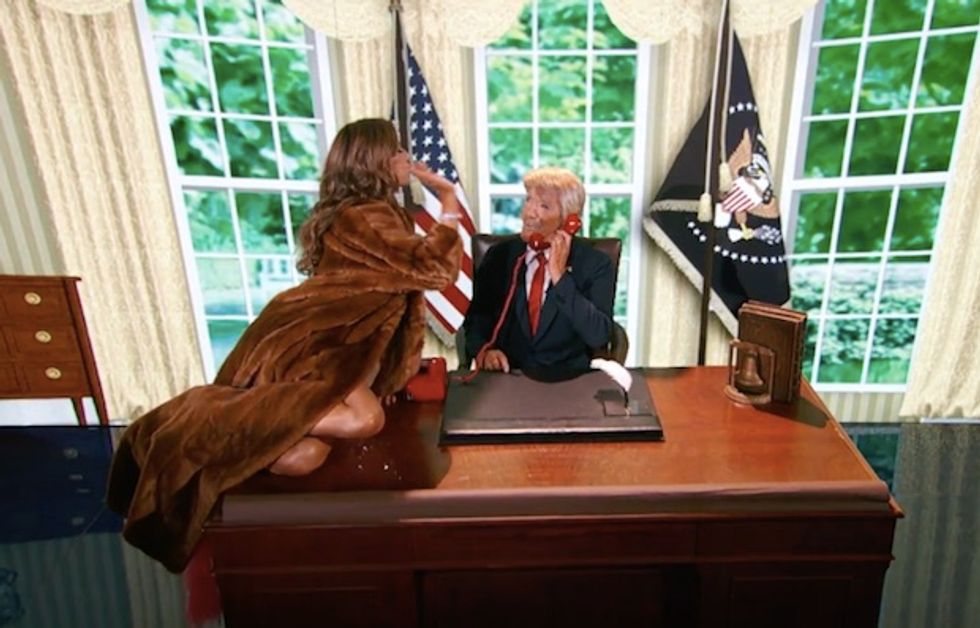 Image source: YouTube
It was "Latin Night" on the second week of season 22 of the celebrity dancing competition. After opening their performance in an "Oval Office" setting, Rivera and his partner performed a Mexican-themed salsa number, an obvious shot at Trump and some of his past statements about Mexicans crossing America's southern border.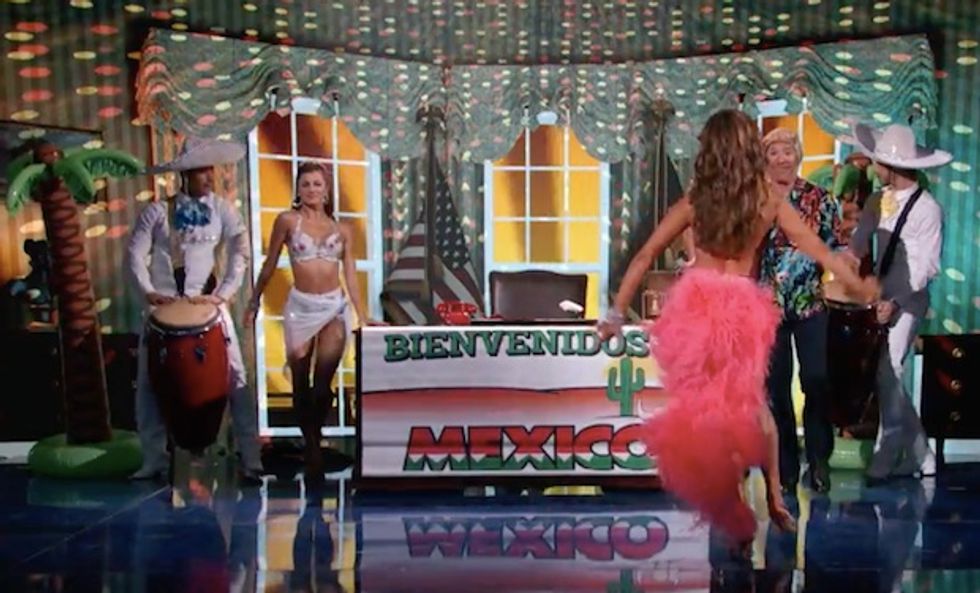 Image source: YouTube
Rivera's dancing was less than stellar and received good-natured, but frank, criticisms. Judge Carrie Ann Inaba told the pair, "Unfortunately, you did not make dance great again, but you did make me laugh."
Managing just 13 of the possible 30 points from the three judges, Geraldo and Edyta earned the distinction of being the first pair voted off the show this season.
During a rehearsal, Geraldo talked about his "friend" Donald Trump, telling the cameras, "I think he's going to get a kick out of all of this."
Trump's ex-wife, Marla Maples is also a contestant on this season's DWTS. Maples danced a tango with her partner and managed to avoid elimination.
Watch Rivera's performance:
--
Follow the author of this story on Twitter and Facebook: