Imagine if every time you purchased a gun, ammunition or an array of other firearms-related items you were actively supporting America's military veterans. It's a cause that the overwhelming majority of law-abiding gun owners would eagerly get behind if given the chance.
That very idea started out as a dream for a small group of firearms industry companies owned and operated by veterans and Gold Star families, but the dream quickly began to transform into reality.
The Veterans Family of Brands is still in its infancy, but those behind the initiative see it as a potential game-changer for the gun and outdoor industries.
VFOB is currently made up of four companies: Axelson Tactical, founded by the family of slain Navy SEAL Matt Axelson; Snake River Shooting Products, which manufactures legendary SEAL Marcus Luttrell's Team Never Quit ammunition; Reaper Outdoors, founded by decorated SEAL Master Chief Ron Bellan; and SEAL 1, founded by Navy SEAL Dwight Settle, which specializes in gun lubrication and cleaners.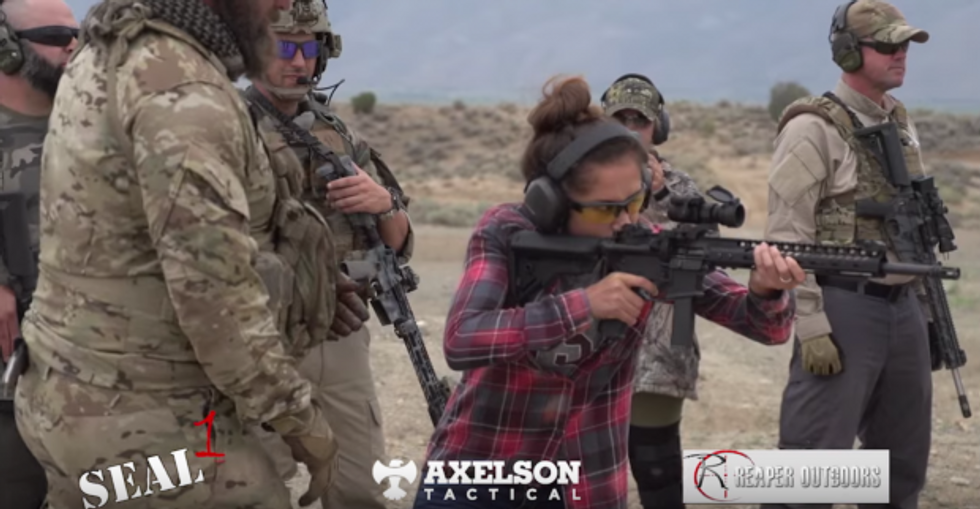 YouTube screengrab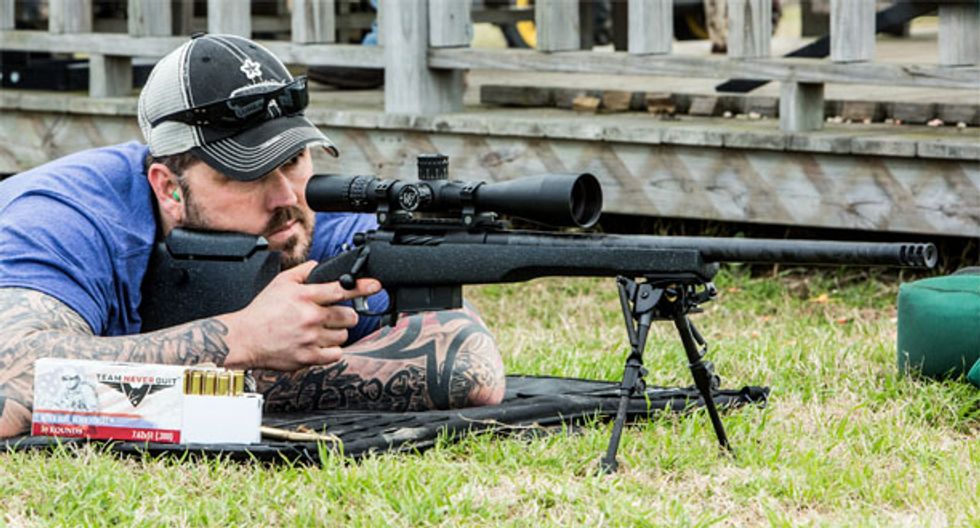 Team Never Quit
Casey Betzold, president of Snake River Shooting Products, told TheBlaze several other brands are already interested in joining the Veterans Family of Brands, but they must first be "vetted" to ensure commitment to "customer service warranty and veteran support and solid product quality."
Betzold told TheBlaze price of admission is simple: "Each company in the VFOB must be supporting Veterans Foundations with a top rating, as in viable foundations."
"This is how we do it right. The Veterans Family of Brands will be made up of companies who are already supporting vets," he added. "So, then the goal of the VFOB will be to support its members with marketing and product distribution while also giving added funds to vets and lobby on initiatives where applicable on behalf of our vets."
The challenge will be awareness among the industry so that customers understand their money is going to more than just guns and ammo when they support companies under the Veterans Family of Brands.
The VFOB and National Firearms Dealer Network sponsored the first-ever Axelson Tactical distributor show and dealer live fire event in Minden, Nevada, earlier this month, where several companies looked to officially join VFOB and highlight their products at the event to a group of dealers.
They also had a lot of fun. Watch the guys try out Sure Shot's explosive targets, Triumph Systems pop packs, and mobile Gnat Warfare targets "SEAL sniper style" below:
Team Never Quit also put its frangible ammunition on display at event. The ammo, which comes in training and hollow-point carry rounds, "breaks into small little pieces" when it meets something harder than itself, which the company claims reduces the chance of "collateral damage associated with ricochet on hardened targets."
To prove it, the TNQ 9mm 100-grain frangible ammo was shot at close range into a metal plate. They also fired the rounds into a gel to further demonstrate the effect.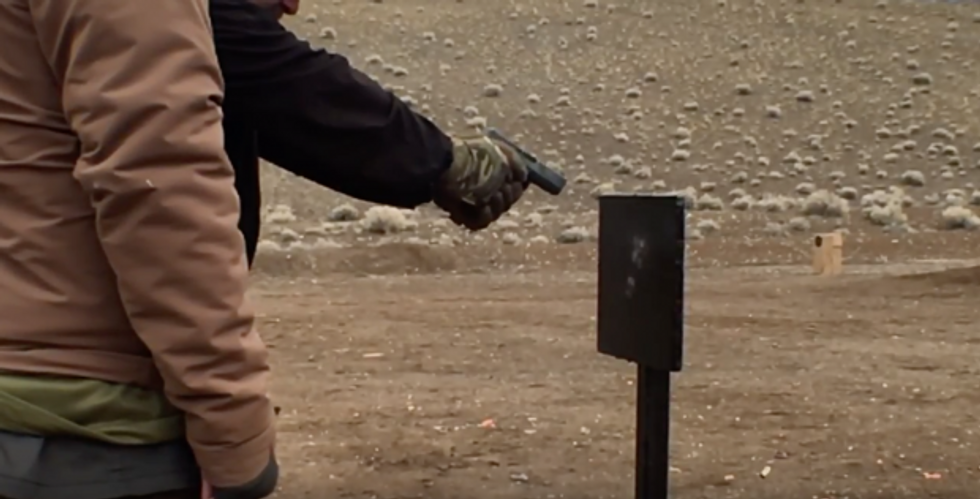 Screengrab via YouTube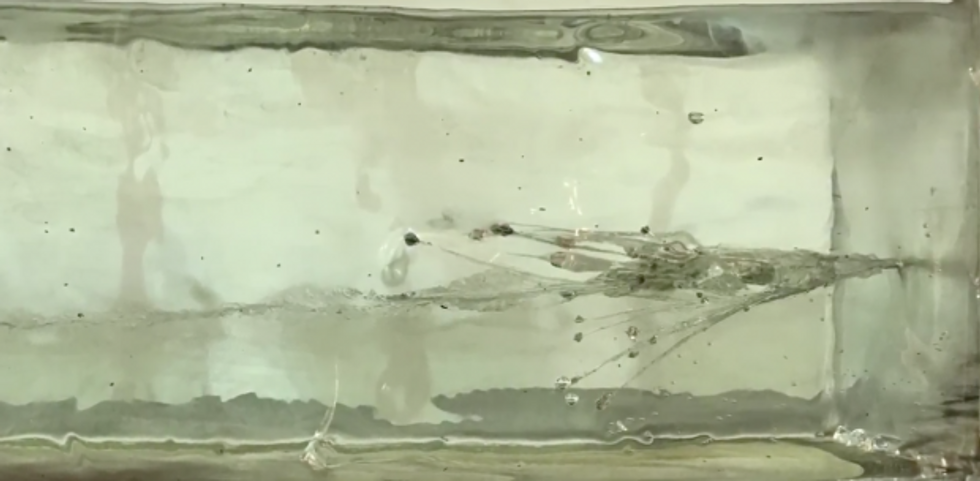 Screengrab via Youtube
Watch the result of the demonstration here:
Learn more about the Veterans Family of Brands here. You can also obtain more information by contacting Snake River Shooting Products via email at info@snakerivershootingproducts.com.
---