Gov. Scott Walker (R-Wisc.) endorsed Sen. Ted Cruz for president during an interview on Milwaukee radio this morning.
"I've chosen to endorse Ted Cruz," Walker said.
The endorsement comes ahead of Wisconsin's presidential primary on April 5.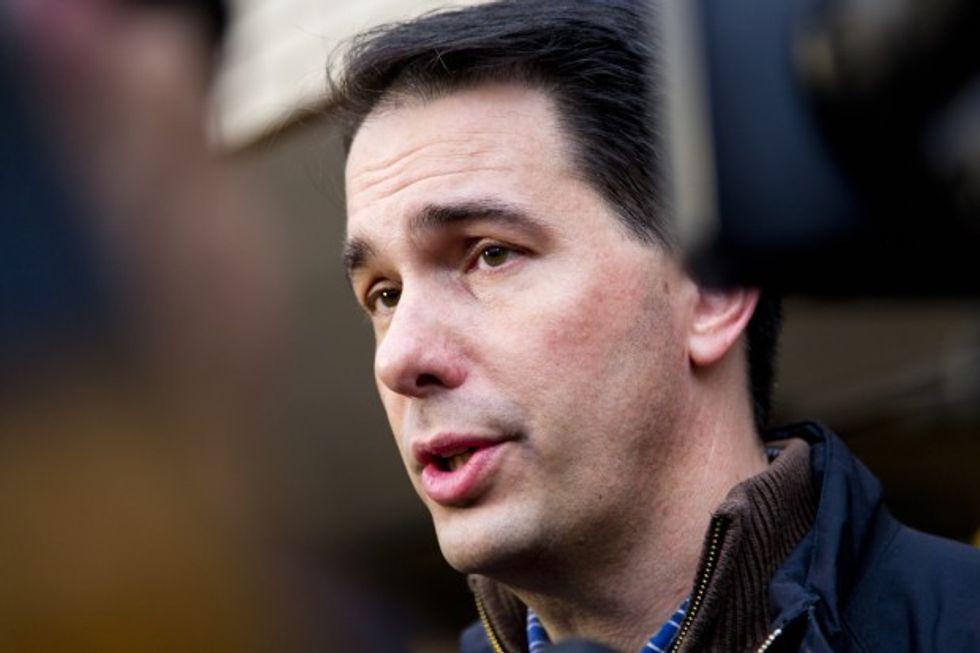 (Photo by Darren Hauck/Getty Images)
Walker, a former Republican presidential candidate until he dropped out last September, said his decision came after a lot of thought, time and prayer. Cruz is a "principled, common-sense conservative," he added.
Walker said that he chose Cruz because he feels that the Texas senator will take "power out of the hands of big government special interests," and he is in the best position to defeat Democratic presidential candidate Hillary Clinton in the fall.
"This is going to be a great contest for us when Ted Cruz is the nominee," Walker said.
"He stays firm, he sticks to his guns," Walker said, adding: "I think that will play very well here in Wisconsin."
In a statement, Cruz thanked Walker for his endorsement.
"Governor Walker has been an outstanding leader in the conservative movement and I'm honored to have his endorsement," Cruz said. "Gov. Walker courageously stood up to special interests and won in a bitter fight in Wisconsin. His leadership has made a profound impact on the people of Wisconsin and I welcome his advice on how we can unite the Republican Party and defeat Hillary Clinton in November."
Ahead of the endorsement, 2016 front-runner and businessman Donald Trump mocked Walker on Twitter.
After the way I beat Gov. Scott Walker (and Jeb, Rand, Marco and all others) in the Presidential Primaries, no way he would ever endorse me!

— Donald J. Trump (@Donald J. Trump) 1459206807.0
The interviewer, Charlie Sykes, made headlines on Monday for questioning Trump about his attacks on Heidi Cruz.