A Mississippi woman charged with conspiring to provide material support to the Islamic State has pleaded guilty to trying to join the terror group, CNN reported.
Jaelyn Delshaun Young, 20, now faces up to 20 years behind bars and a fine of up to $250,000.
Young and her husband, Muhammad Oda Dakhlalla, were arrested at a Mississippi airport last August. The couple had plans to travel to Syria.
Dakhlalla, the son of a local imam, pleaded guilty to trying to join the Islamic State earlier this month.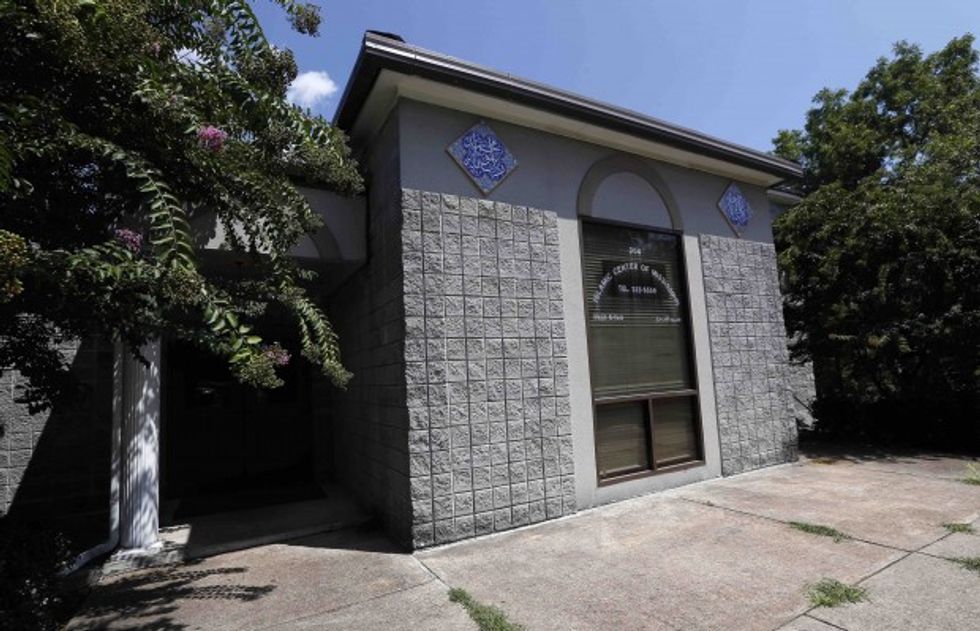 This 2015 photo shows the Islamic Center of Mississippi in Starkville, where 22-year-old Muhammad Dakhlalla was a member and his father, Oda H. Dakhlalla, is the imam. Dakhlalla and his wife, 20-year-old Jaelyn Deishaun Young, have pleaded guilty to attempting to join the Islamic State. (AP Photo/Rogelio V. Solis)
Young, who recently converted to Islam, is the daughter of a Mississippi police officer.
According to prosecutors, the FBI engaged in "undercover interactions" with Young over the Internet after discovering in May 2015 that the she had liked Islamic extremist pages on Facebook and had voiced support for the Islamic State on Twitter.
During these interactions, Young reportedly told the FBI that she had plans to leave the United States and travel to Islamic State-held territory with a partner.
The face of terror in the U.S.? Mississippi honor student pleads guilty in #ISIS case. Jaelyn Delshaun Young #CVE https://t.co/ybUjimPaIp

— Oren Segal (@Oren Segal) 1459306871.0
In one online conversation, Young said that Dakhlalla's family and her local community did not support the terror group.
"I thought they were wrong so I look up the Laws myself and Alhamdulillah [God be praised] Dawlah is correct," she wrote.
"Dawlah," short for "ad-Dawlah al-Islamiyah," translates to "Islamic State."
Young and Dakhlalla were both arrested last August. The FBI said then that Dakhlalla and Young had expressed impatience with how long it was taking for them to be issued passports, and the charges said Dakhlalla paid $340 to expedite passport processing on July 1.
Though the charges say earlier messages indicate the couple planned to fly to Greece and then take a bus to Turkey, they later bought tickets on Delta Air Lines leaving Golden Triangle Regional Airport in Columbus, Mississippi, bound for Atlanta, Amsterdam and ultimately Istanbul, where they would cross over to Syria. Young expressed confidence that security at the small airport would not detect them.
More from the CNN report:
The couple described their skills and asked how they could help the terror group's efforts. "I am good with computers, education and media," Dakhlalla allegedly wrote in one message to an undercover FBI employee. "What could I contribute?" Young also allegedly told an undercover FBI agent that her skills would be useful. "I am skilled in math and chemistry and worked at an analytical lab here on my college campus. My partner is very good with things like computer science/media. We learn very fast and would love to help with giving medical aid."

In messages detailed in the complaint, the couple seemed enthusiastic, but also concerned about how training would work once they arrived. "Salaam again," Dakhlalla allegedly wrote in a message to an FBI employee. "I wanted to ask about the military experience there. Would I be with people that speak English as well or do they put me with everyone at basic training? I am excited about coming ... but I feel I won't know what all I will be doing."

Young praised the July 16 attacks at military centers in Chattanooga, Tennessee, in which four Marines and a sailor were killed. "The numbers of supporters are growing," she said in a message, according to the complaint.