© 2023 Blaze Media LLC. All rights reserved.
After His Son Was Killed by Unlicensed Immigrant Driver, Dad Spent Years Compiling Data. He 'Was Stunned at What' He Found.
"Not only were unlicensed drivers killing people in numbers only exceeded by drunk drivers, but..."
Since Drew Rosenberg was run over and killed while riding his motorcycle in San Francisco, California, on Nov. 16, 2010, by an unlicensed immigrant who reportedly came to the U.S. illegally, Drew's father, Don, has been looking for answers.
Considering the manner in which his 25-year-old son tragically died, Rosenberg, 63, has set out on a mission to try and find out how many people die each year as a result of unlicensed drivers, launching a nonprofit to explore the issue called Unlicensed to Kill.
"I was stunned at what I found," Rosenberg wrote on his website. "Not only were unlicensed drivers killing people in numbers only exceeded by drunk drivers, but many times they were barely being punished and many times faced no charges at all."
He continued: "There are two different kinds of unlicensed drivers. There are those who have never been issued a license and those whose licensed has been suspended, revoked or expired. Over 90% of those who have never been issued a license are in this country illegally."
Rosenberg estimates that 7,500 Americans die each year due to unlicensed drivers and that more than half of those deaths are caused by illegal immigrants. Rosenberg published his findings on his organization's website.
But tabulating those numbers is quite difficult and ends up yielding mere estimates due to the fact that immigration statuses aren't reported when it comes to highway deaths. Rosenberg has spent a great deal of time going through the data in an effort to parse out the stats.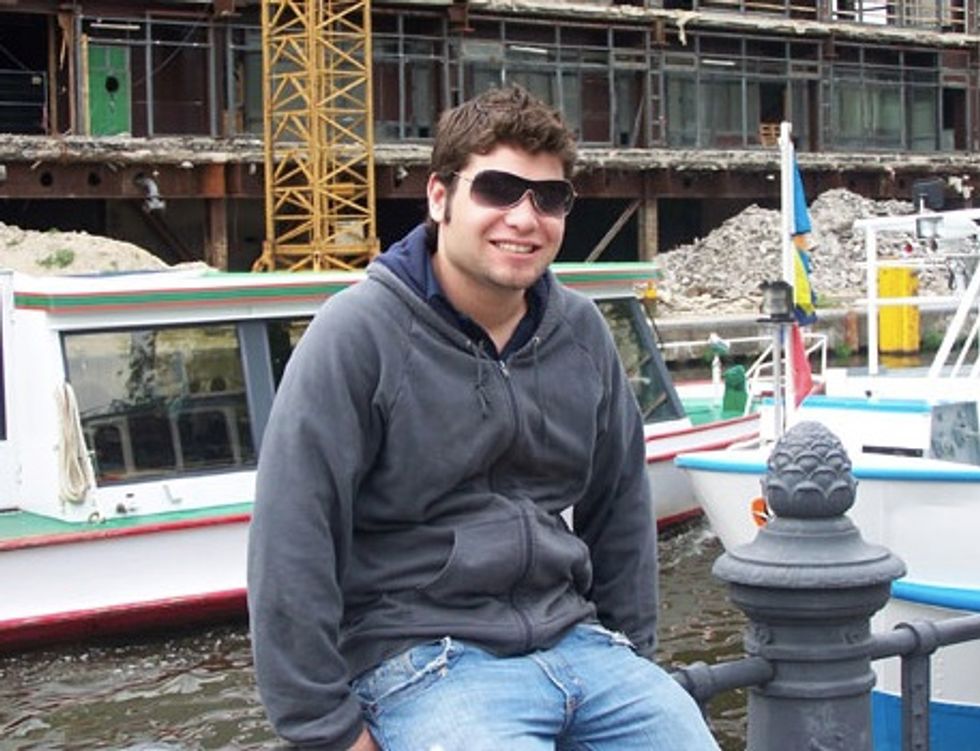 Drew Rosenberg was killed by an unlicensed immigrant in 2010 (Unlicensed to Kill/Don Rosenberg)
"I've learned over time that many jurisdictions do not cite license status or immigration status when reporting these statistics, so if anything, the numbers are understated," he told Fox News. "For example, San Francisco doesn't report either criteria, so Drew's death defaults to having been killed by a licensed driver who was a citizen."
On the Unlicensed to Kill website, Rosenberg described the circumstances surrounding his son's tragic death, noting the immediate information that he said authorities gave his family the day after the accident back in 2010.
"The next morning we met with the police inspector on the case. He told us that the driver of the car, Roberto Galo was unlicensed, in the country illegally and after killing Drew tried to flee the scene," Rosenberg wrote. "A few days later the inspector called to tell us there was a mistake and Galo was in the country legally."
The Center for Immigration Studies, a think tank, identified Galo as being from Honduras in a 2013 article on the matter, noting that the man was eventually arrested by U.S. Immigration and Customs enforcement.
"Galo is an illegal immigrant who has been living here legally since the late 1990s under a grant of Temporary Protected Status (TPS). Beneficiaries of TPS may apply for driver's licenses; but Galo could not get one because he failed the driving test three times," wrote Jessica Vaughan, director of policy studies for the Center for Immigration Studies.
TPS allows for some immigrants to remain in the U.S. "due to conditions in the country that temporarily prevent the country's nationals from returning safely, or in certain circumstances, where the country is unable to handle the return of its nationals adequately." The status is granted to some nationals of those countries "who are already in the United States."
The situation surrounding Galo's purported immigration status was complex, though Fox News reported that he was eventually deported in 2013 following years of legal wrangling.
(H/T: Fox News)
--
Follow the author of this story on Twitter and Facebook:
Want to leave a tip?
We answer to you. Help keep our content free of advertisers and big tech censorship by leaving a tip today.
more stories
Sign up for the Blaze newsletter
By signing up, you agree to our
Privacy Policy
and
Terms of Use
, and agree to receive content that may sometimes include advertisements. You may opt out at any time.