A federal court hearing scheduled for Thursday morning in Washington, D.C., will address the Freedom of Information Act lawsuit against the Department of State over Hillary Clinton's use of a private e-mail server while serving as secretary of state.
Judicial Watch filed the initial suit, Judicial Watch v. U.S. Department of State, in December 2012 after the State Department failed to respond to a September FOIA request for all records concerning the department's production and distribution of an advertisement intended to air on Pakistani television networks titled, "A Message from the President of the United States Barack Obama and Secretary of State Hillary Clinton."
"The advertisement was seen as an apology for the Internet video that President Obama, then-Secretary of State Clinton and other administration officials falsely blamed for inspiring 'spontaneous demonstrations' resulting in the attack on the U.S. Special Mission Compound in Benghazi, Libya," Judicial Watch said in a statement Wednesday.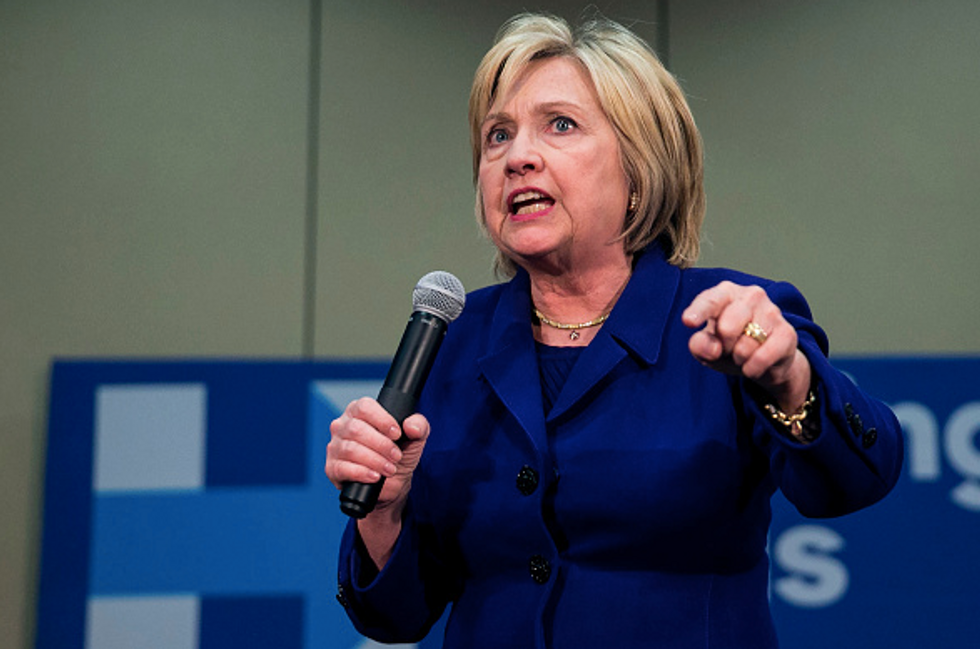 Al Drago/CQ Roll Call
The U.S. District Court reopened the case in May in light of new revelations from the investigation into Clinton's private email server.
Through the FOIA suit, Judicial Watch was able to obtain an Obama administration correspondence that contained a letter from Under Secretary of State for Management Patrick F. Kennedy. In the letter, Kennedy asked Clinton's lawyer "to destroy all electronic copies of a classified email found in records Clinton decided to turn over to the State Department six months before," Judicial Watch said Wednesday.
According to the watchdog group, Clinton's attorney, David Kendall, rejected Kennedy's request, as "Congress and other investigators had demanded electronic records be preserved."
The group claims that the correspondence also shows that "Clinton ignored a demand to turn over all electronic copies of the approximately 55,000 pages of emails she previously returned in paper form."
"I think it's going to be difficult for the administration not to prosecute her," the group's president, Tom Fitton, said on The Glenn Beck Program earlier this month. "I think Mrs. Clinton thinks things are the same as they've always been in Washington and that she can, essentially, use the power of her running for the presidency and the powers associated with that to avoid accountability."
Ultimately, Fitton concluded that Clinton "knowingly violated the law," adding that he "can't imagine no prosecution occurring as a result of the lawlessness."