Anthony V. Dixon was on his way to work Easter Sunday when he stopped at a convenience store in Douglas, Georgia, and witnessed a sight he said Dr. Martin Luther King Jr. "would have loved."
"I saw a city police officer helping and teaching a young brother how to put air in his tires," Dixon wrote on Facebook about the photos he snapped, noting the "heavy rain" pouring down at the time. "This touched my heart because of the negative media about black men and officers of law."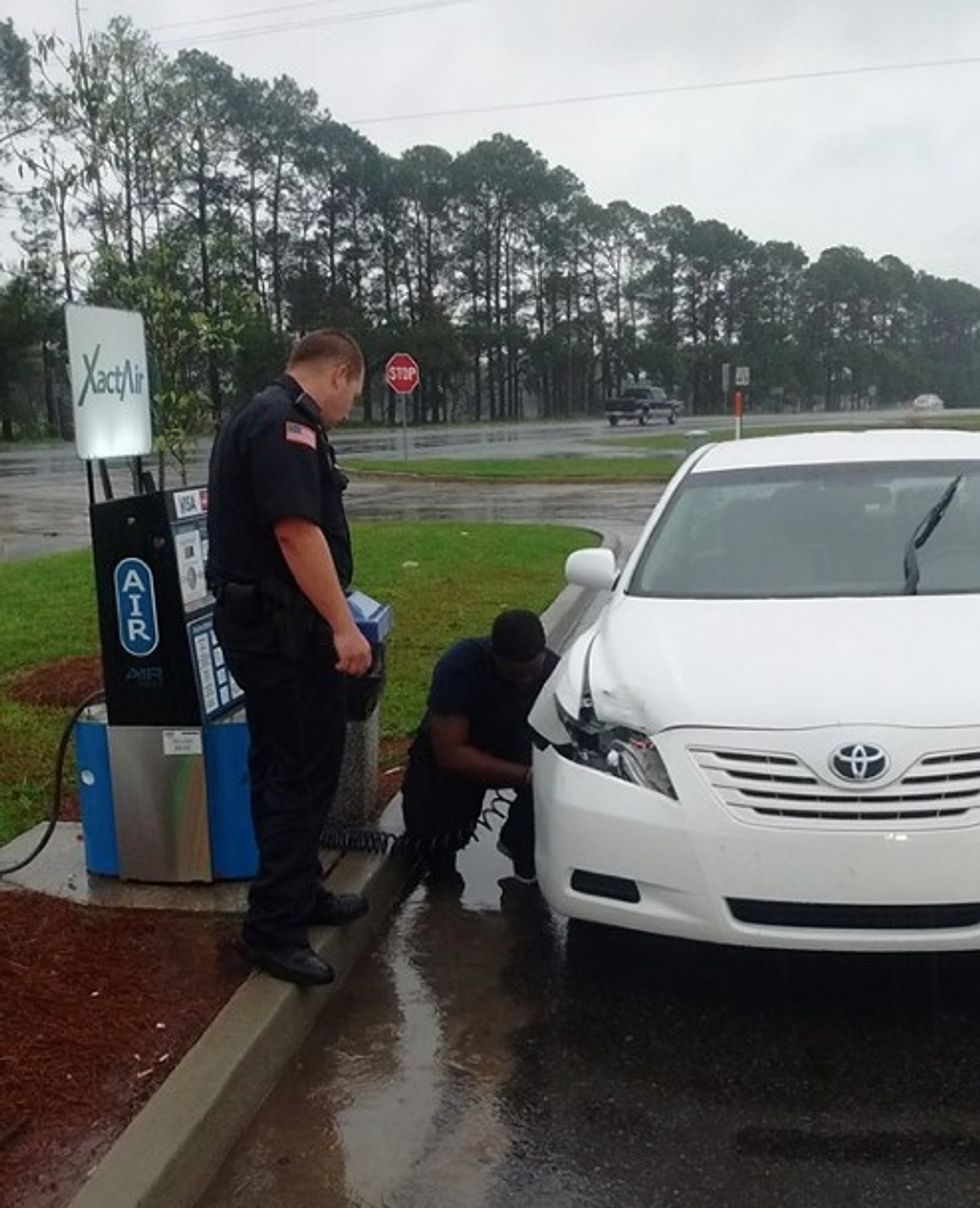 Image source: Facebook
Dixon, who is black, called it "a positive sign" of love in America and "not hate, discrimination, nor racism."
"MLK would have loved this moment," Dixon wrote, but lamented that "this post most likely won't go viral because it's not showing a black man being harm[ed] or being murdered by an officer of law."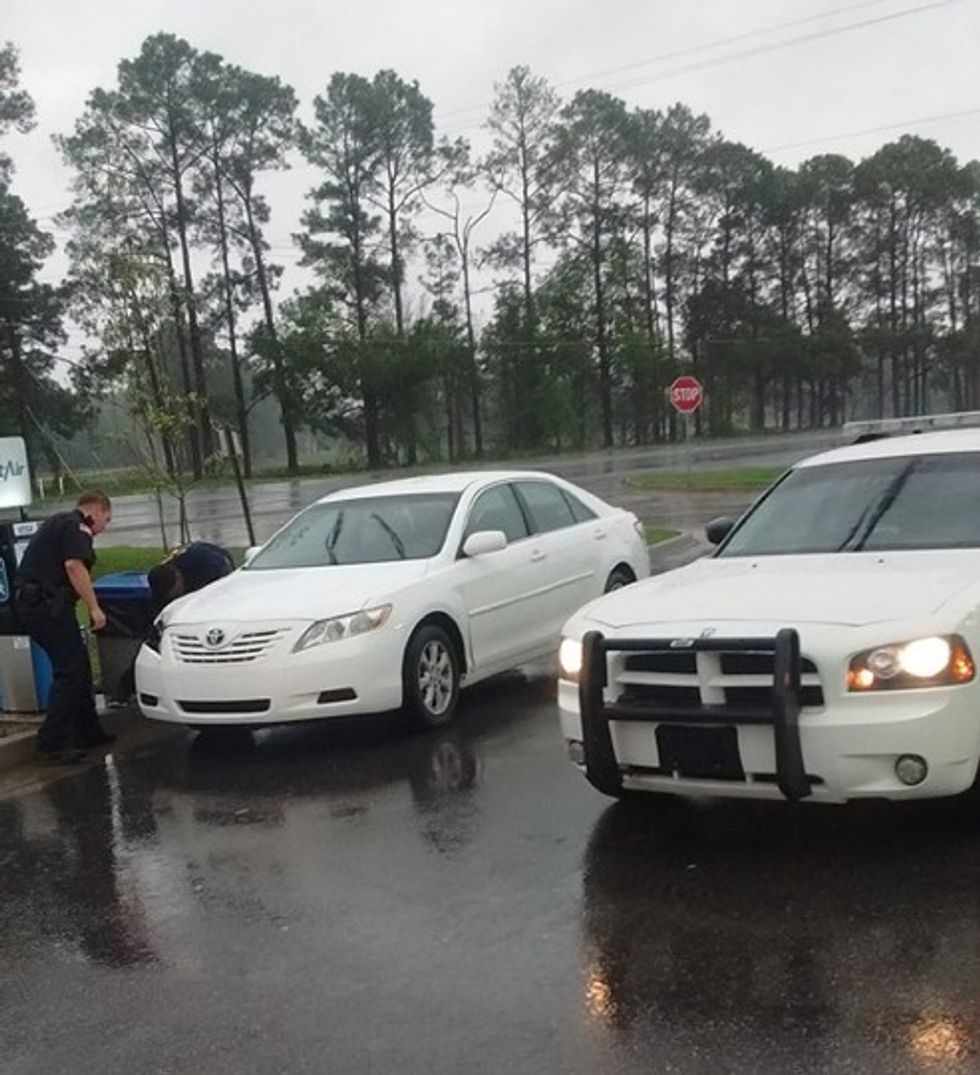 Image source: Facebook
However, it appears Dixon was incorrect about his prediction, as the photos are making their way across social media and on news stations.
WAGA-TV in Atlanta asked Dixon how the images he posted might help people appreciate each other. Here's how he replied:
The answer to that is simply love... When we were created, God placed in us the most beautiful gift, and that gift is love. Yes, this country has experienced many awful events such as slavery, terroristic attacks, and etc; however, we as one unit, despite of our differences, must show and act upon this same exact love. A tree, becomes a strong tree throughout time, but it first has to be a planted seed. Despite of our differences, let's plant a seed of love in all the lives of people, so that this country and the world will grow to be a better and greater place to live.
Later in his Facebook post Dixon called what he witnessed an "unforgettable experience that I will cherish for a lifetime." He identified the officer as Chris Youngblood and the man he was helping as a "Minister."
"They both greeted me with a smile and kind words," Dixon added, saying they were "drenched from head to toe" from the rain.
Youngblood, Dixon said, "showed a tremendous amount of selfless service and great character. I say this because he did not pull behind the man of God to search or [harass] him, but rather pull along beside the minister to give a helping hand of work and service."
"Honestly," he added, "this was a life-awakening and changing experience for myself and others."
The post has received more than 1,600 likes and 1,300 shares as of Wednesday afternoon.