The State Department deleted and apologized for a tweet it posted Wednesday that offered spring break advice to those traveling outside the U.S.
"Not a '10' in the US? Then not a 10 overseas," the tweet said. "Beware of being lured into buying expensive drinks or worse—being robbed. #springbreakingbadly."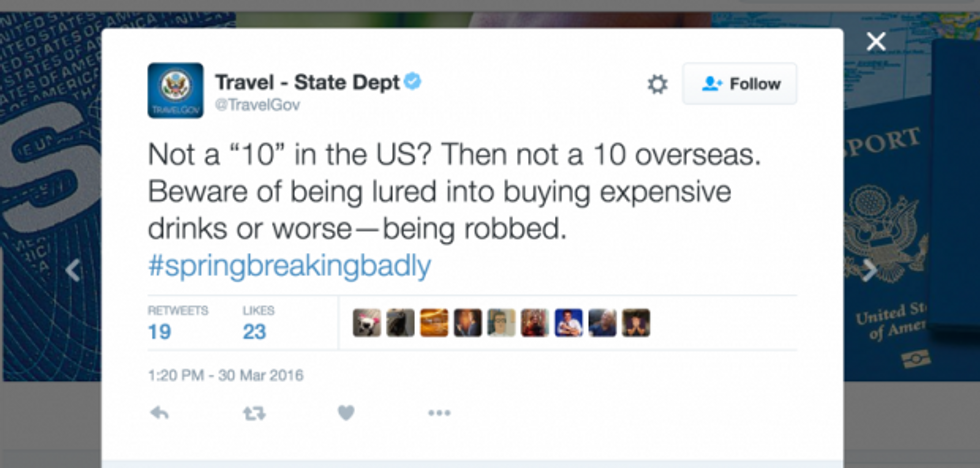 Image source: Twitter via Gawker
Immediately after it was posted, some accused the message of being sexist. The State Department noted that the tweet could apply to either gender, but that didn't quell outcry.
Eventually, the State Department removed and apologized for the tweet.
You can still see some of the agency's other spring break tips:
—
Follow the author of this story on Twitter and Facebook: