Following a series of controversies involving Heidi Cruz, the wife of 2016 candidate Ted Cruz, ex-Breitbart reporter Michelle Fields and a suggestion that women who have abortions should be punished, Glenn Beck believes Republican presidential candidate Donald Trump may have hit his "high-water mark."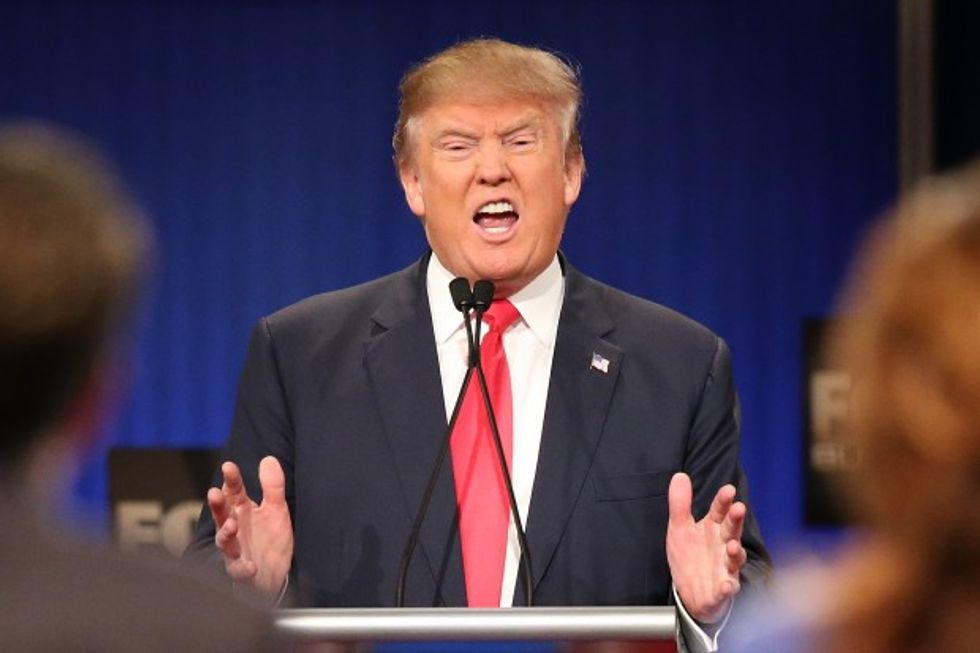 Donald Trump participates in the Fox Business Network Republican presidential debate in North Charleston, S.C., January 14, 2016. (Photo by Scott Olson/Getty Images)
During his program Thursday night, Beck — a top Cruz surrogate — said he thinks Trump "might be the first man ever to reach 100 percent" disapproval among women, referencing a CNN study that found the billionaire candidate currently has a 73 percent disapproval rating with females.
"It's going to fall apart on him because you can attack a lot of things — you can attack the border, you can attack Mexico — but when you start going after people, and they start to see, 'Wait a minute, that could be my mom, that could be my wife, that could be my daughter' — it's over," Beck said on The Glenn Beck Program.
The conservative host when on to compare the current situation to Martin Luther King, Jr. and the civil rights movement: "When America has evil and good in front of them, it took us a while in the 1960s to see it, but once they had the dogs and the firehoses, it was over."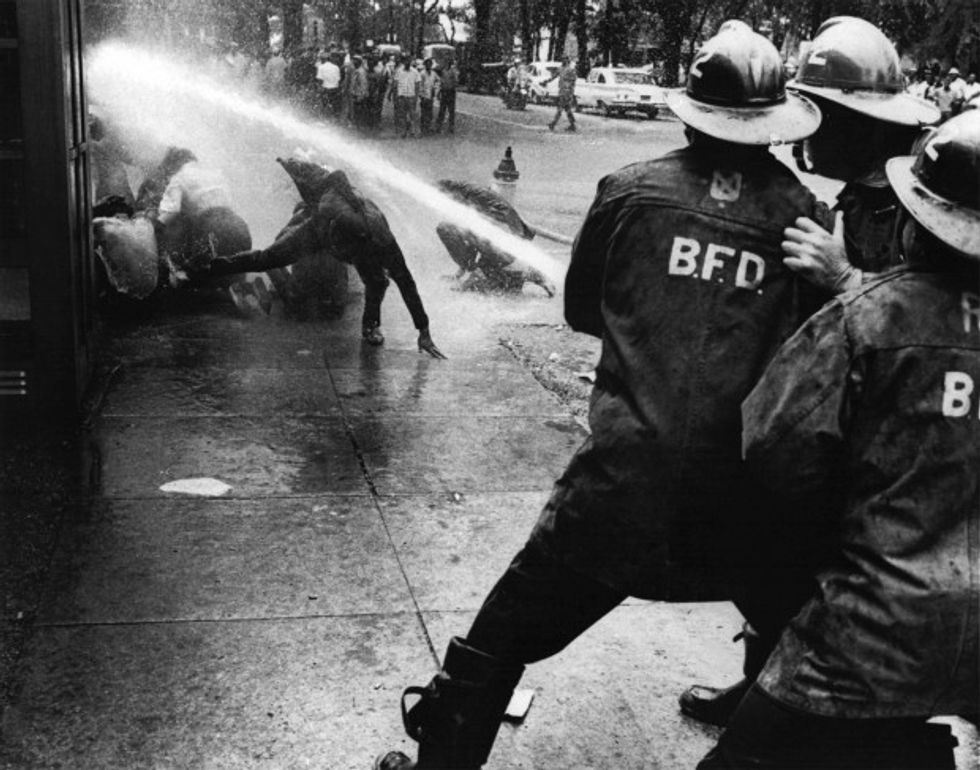 Firefighters turn their hoses full force on civil rights demonstrators July 15, 1963 in Birmingham, Ala. (AP Photo/Bill Hudson)
According to Beck, Trump's apparent problem with women is his "dogs and firehoses" moment.
"People didn't see it for a while," Beck remarked, "but once they introduced the dogs and the firehoses, it was over. The dogs and firehoses moment, if it's not this, it will come."
"I think it's women, myself," he concluded.
Complimentary Clip from TheBlaze TV The full episode of The Glenn Beck Program, along with many other live-streaming shows and thousands of hours of on-demand content, is available on just about any digital device. Click here to watch every Glenn Beck episode from the past 30 days for just $1!
—
Follow the author of this story on Twitter: