It's like QVC — except the hosts are cops and cowboys, and most of the merchandise requires a permit to use. GunTV, a television shopping network for firearms and related consumer goods, will go live nationwide Friday, April 1.
GunTV Founder Valerie Castle spoke with TheBlaze about the network's launch.

Image source: GunTV
Castle, who also serves as manager of the Social Responsibility Network and GTV Live Shopping LLC, described GunTV as "a team of individuals who have a long-standing career in selling products" through broadcasting platforms like home shopping channels and infomercials.
"We're entrepreneurs, and we're always looking for industries we can innovate," Castle said.
The benefit of a television platform, according to Castle, is that it allows vendors to provide more safety information and training support, as well as in-depth product demonstrations for consumers.
"It just gives people this depth that you don't get elsewhere in stores or online," Castle said.
And what about the hosts? Castle shared that each segment will feature individuals with a wide range of backgrounds — from law enforcement vets, to gun experts and general enthusiasts.
"Some are certified NRA instructors, others are mounted cowboy shooters, some are Olympians in the shooting category," Castle said.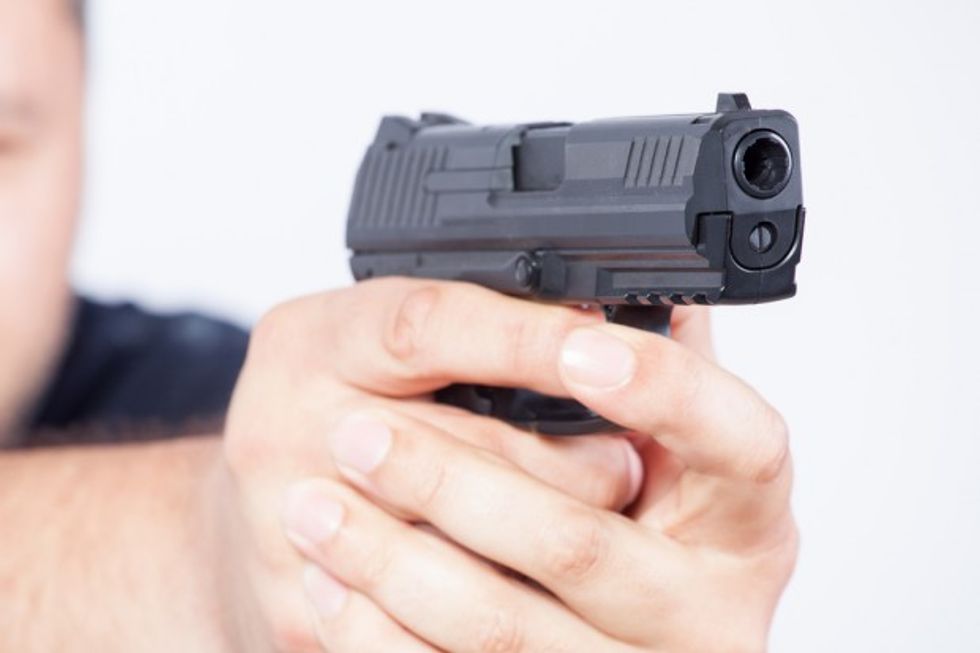 Photo credit: Shutterstock
Some of GunTV's first hosts will include actress and professional rodeo competitor Carly Twissleman; NRA certified firearms instructor and hunter and former Marine field artillery platoon Sgt. Eric Anderson; TV producer, host, model and certified NRA firearms instructor Amy Robbins; and former law enforcement officer, professional cowboy mounted shooting competitor and NRA firearms instructor Denny Chapman, among others.
"They have a deep knowledge of firearms and accurately represent the products that we air," Castle added. "They don't promote a firearm unless they've gone out and used it."
She described the network's target demographic as "really diverse" — from consumers who are brand-new to firearms, to experienced hunters and sportsmen, to those looking into firearms as an option for home protection.
Castle noted that, as women continue to become more and more involved in firearms training and competing, they will benefit from the entertaining and educational programs as much as men.
With guns being the primary product, the shopping channel is likely to receive backlash from gun control lobbyists. Castle, however, said that this does not worry her.
"We understand that the more informed we are as consumers, the better purchasing decisions we make. At GunTV, safety is our No. 1 priority," she stressed. "We leave policy to the policymakers."
GunTV will initially air seven days a week from 1 a.m. to 7 a.m. ET, with the goal of eventually becoming a 24/7 operation. Livestreaming, programming and product details will be available on GunTV's website, GunTV.tv, which will launch concurrently with the network on April 1.
"We are very excited to bring our new concept of shopping for firearms and accessories to live television," Castle said.