Business is booming at Mun Cheese after a frustrated owner posted a controversial sign outside his Petersburg, Virginia restaurant.
Some of those policies include: "We are here to serve you...not to kiss your @#$'? and Due to 'da' price increase 4 ammo...Do not expect a warning shot (For those who want 2 act a fool)."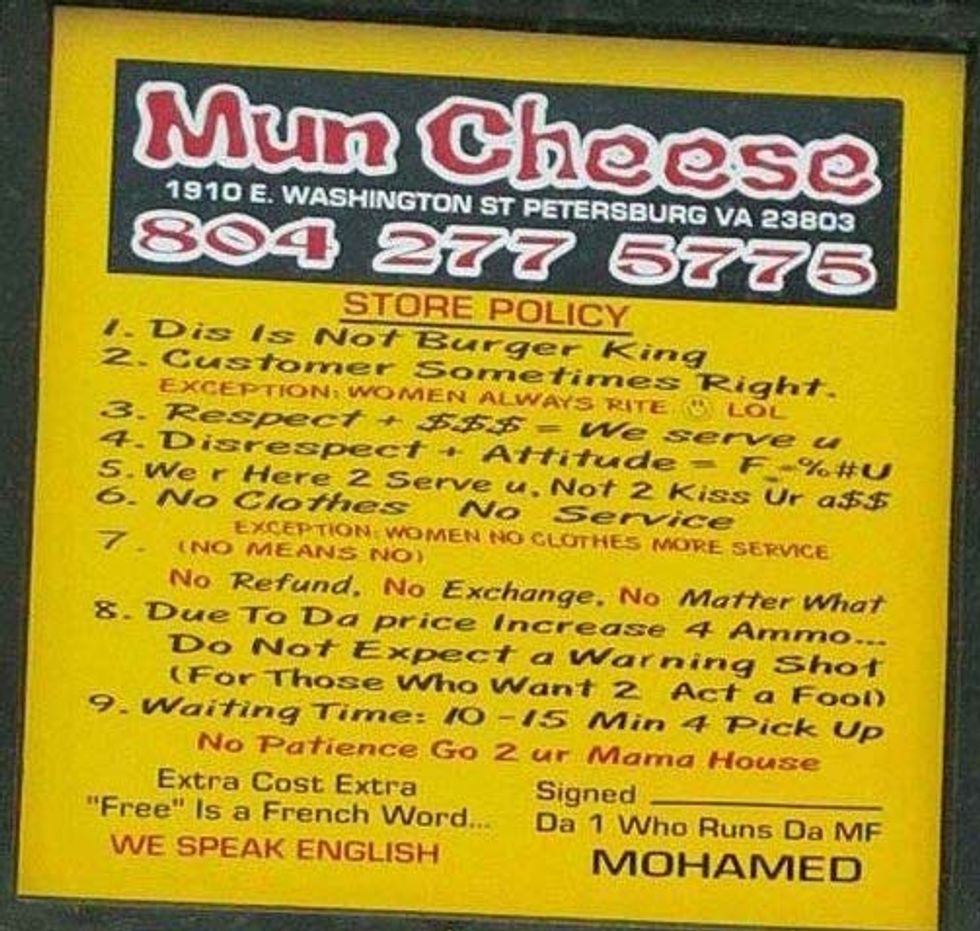 "When my son brought it to my attention I was like oh my God," Annette Newsome-Ampy told NBC 12 in Richmond. "This is my first time, but it will probably be my last."
Resturant owner, Mohamed Salama, told TheBlaze he has no regrets.
"You can take it the way you want to take it. I just put my rules (up) and keep it running."
However, there have already been a few changes to the sign. Mohamed has covered up his name after pressure from a "local mosque." He has also put tape over a few of the "words that might offend people" because he "want his restaurant to be a place for all."
Mohamed also told KSLA-TV that "most who got mad were my people."
"I got people who came from the mosque trying to tell me you shouldn't put your name like that because this is really not representing the name or the religion," he added. "I will take it off for them. I might just play a little bit with the words to not make it offend anybody."
Watch TheBlaze's interview with Mohamed below:
Follow Mason (@MasonONAIR) on Twitter