Two teenagers who allegedly attempted to rob a grocery store in suburban Chicago last weekend probably weren't expecting what happened next.
Two 16-year-olds entered the Nuevo Mexico grocery store on Saturday, Police in Des Plaines, Illinois said. One of them approached the clerk at the counter as if he was about to pay for an item – but pulled an airsoft gun on the clerk instead.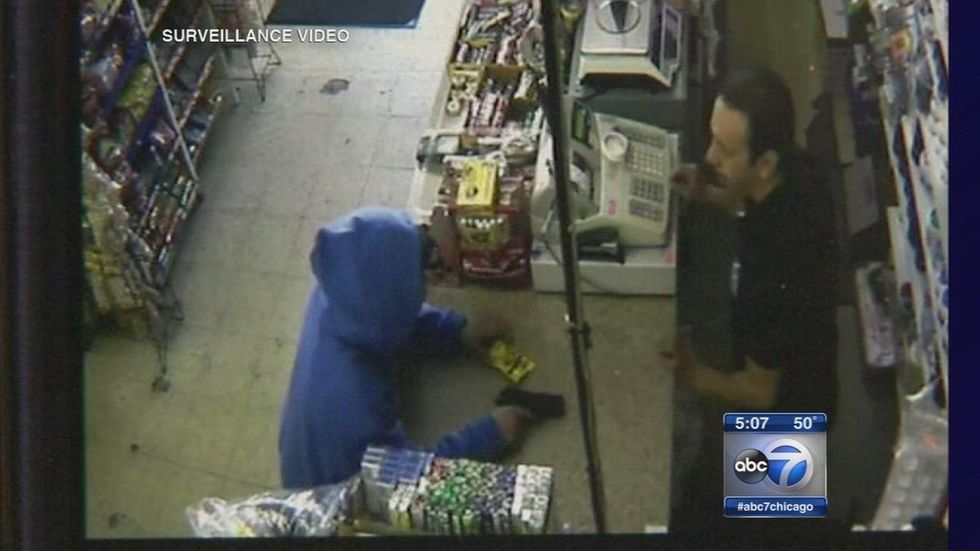 Image source: WLS-TV
That's when the quick-thinking clerk reached for his own gun, resulting in the would-be teenage robber running out of the store. WLS-TV reported another teenager also ran out of the store.
"He's fortunate that he wasn't shot,"police Chief Bill Kushner said. "He's fortunate he wasn't killed."
Police said they recognized the teen from the surveillance video. They later arrested him and his alleged accomplice, according to WLS-TV.
The two are being charged in connection with a total of six armed robberies, three in Des Plaines and three more in other jurisdictions. One of the suspects has previously been involved with gang activity, police said.
(H/T: WLS-TV)
– 
Follow the author of this story on Twitter and Facebook: