Republican front-runner Donald Trump said in an interview published Saturday that "it was a mistake" to retweet an unflattering photograph of 2016 rival Ted Cruz's wife.
"Yeah, it was a mistake," the brash billionaire told New York Times columnist Maurine Dowd.
"If I had to do it again, I wouldn't have sent it," he added.
Dowd wrote of the admission, "You could hear how hard it was for Donald Trump to say the words."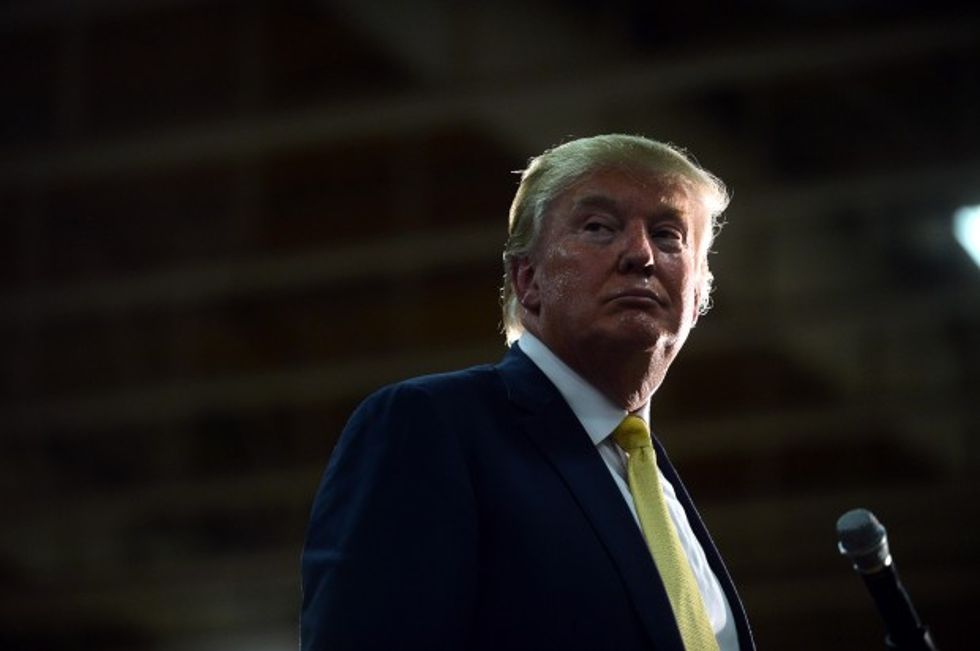 Darren McCollester/Getty Images
Trump shocked the political world last month when he retweeted a side-by-side comparison of Heidi Cruz next to his supermodel wife Melania Trump. The photograph of Heidi was uncomplimentary while the image of Melania appeared to have been taken by a professional. "A picture says a thousand words," the image was captioned.
Trump tried to still argue that Cruz "did it first," alleging that the Texas senator was responsible for a $300 anti-Trump PAC's Instagram campaign that targeted a photo of a nude Melania to Mormon voters in Utah. Cruz adamantly denied any knowledge or involvement with that group's ad and condemned it.
In the interview, the real estate mogul also told Dowd that he "didn't love the photo" of Melania.
"I think she's taken better pictures," he said, adding: "It wasn't a nude photo, either. It wasn't nude!"
Nevertheless, Trump's admission that he made a "mistake" might be the first time in the election cycle that he has conceded to any wrongdoing. Trump has notoriously refused to apologize for a litany of missteps, something his critics have seized on for ammunition against him.
—
Follow the author of this story on Twitter and Facebook: