After Sarah Palin jabbed Glenn Beck last week for visiting the U.S.-Mexico border in 2014, the conservative host assured Palin, a top supporter of 2016 candidate Donald Trump, that his trip "didn't encourage or seduce anyone to come streaming across the border."
During his controversial trip to the Southern perimeter, Beck delivered tractor-trailers full of teddy bears, soccer balls, food and water to the child refugees. And, according to the show host, to suggest that his offering is what brought any Mexican immigrant to the border is "quite frankly insulting."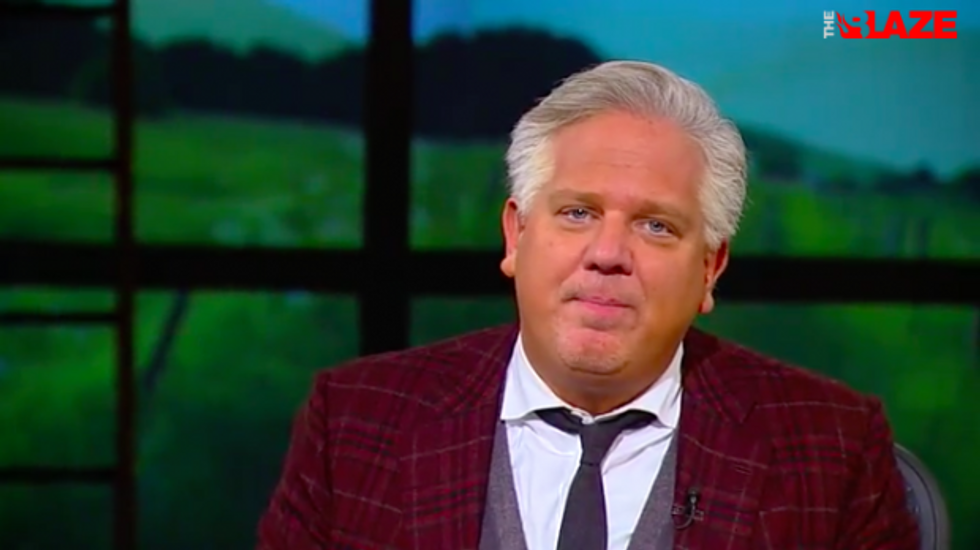 Image: TheBlaze TV
"To say that offering soccer balls and teddy bears to kids who, no fault of their own [were at the border], that somehow we were seducing illegal immigrants to risk their lives and the lives of their children is quite frankly insulting," Beck said. "Nobody would risk their life to get a soccer ball."
"I mean, if they have one thing in surplus in Mexico," he continued, "it would be soccer balls. They love the sport down there."
In addition, Beck suggested the 2014 trip was "exactly what Sarah Palin was advocating for back in 2010," when, during an interview with Beck on Fox News, she offered glowing words for immigrants coming to the U.S.
"We need to continue to be so welcoming and inviting of those who are represented there by the Statue of Liberty — the immigrants, of course, built this country," she said. "I think Republicans, conservatives, are at fault when we allow the other side to capture this immigration issue and try to turn this into a negative for Republicans."
Palin went on to say Republicans "need to realize" that immigrants built the United States and, while they need to follow the legal system, suggested the U.S. should "welcome" immigration.
Beck agreed with Palin's 2010 comments.
"We can't let the left continue to make Republicans look like hate-mongers on the issue of immigration," Beck said. "So now, if you believe that, you know the left makes us into hate-mongers, bigots, homophobes, everything — and that's not who we are."
Beck's effort at the border, he said, was an attempt to help change perceptions about conservatives when it comes to immigration reform.
"What if we showed compassion in the midst of one of the most heated debates?" Beck asked. "What if we — without compromising the law, our values or our principles on illegal immigration — did something stunning, to win the hearts and the minds?"
Beck said Republicans need to convince voters that "conservatives do care about people and children and we have the best interest of people in mind," adding that "there is a rule of law and we have to send those people back," but if people want to come in legally, "that's fine."
Ultimately, Beck concluded that Palin's implication that his trip to the border encouraged illegal immigration just "doesn't make any sense."
Complimentary Clip from TheBlaze TV The full episode of The Glenn Beck Program, along with many other live-streaming shows and thousands of hours of on-demand content, is available on just about any digital device. Click here to watch every Glenn Beck episode from the past 30 days for just $1!
—
Follow the author of this story on Twitter: