Country music legend Charlie Daniels on Tuesday took to Twitter and tossed off a message that got more than a few observers riled up.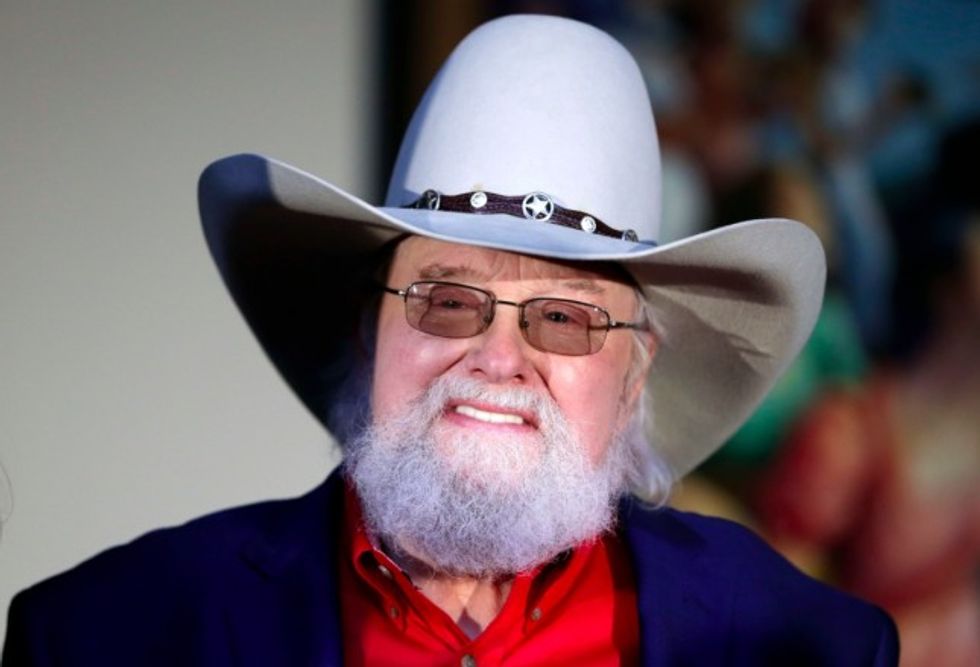 Charlie Daniels (AP Photo/Mark Humphrey)
"There are some kids in college who should spend a year picking cotton," Daniels' tweet read.
There are some kids in college who should spend a year picking cotton

— Charlie Daniels (@CharlieDaniels) April 5, 2016
Daniels didn't indicate what may have led him to post such a message — although just a minute prior he sent a tweet about free speech and dissenting opinions:
When you try to stifle dissenting opinions don't claim you believe in free speech

— Charlie Daniels (@CharlieDaniels)

April 5, 2016
Regardless, folks jumped on his cotton-picking post and accused the famous fiddler of racism.
"Hey racist, picking cotton was typically not a paid position," one reply read.
"[Y]our generation is the reason we are in trouble now," another said. "Shut up & die already so we can actually have some quiet to fix this."
"White people have NO history of manually picking cotton in the USA so I feel like he's being racist," another responder commented.
"Are you out of your cotton picking mind?" one person reacted. "I hope you can see how racist your tweet is."
But not everyone took Daniels' tweet that way.
"I think he's sayin they need to learn what it's like to have to actually do hard work that's all," one observer said.
"Johnny Cash never picked cotton, but his sister did & his mother did & his daddy died young..." one user noted.
"To all you who think this was a racist remark...SMH," read another comment. "I did not take it like that. Spoiled rotten kids benefit rom HARD work!"
Whatever his intentions, Daniels isn't shy about expressing his opinions. The man who set to music "The Devil Went Down to Georgia" posted a scathing open-letter to Congress last August about what he saw as the legislative body's unwillingness to face down President Barack Obama over the Iran nuclear deal.
Less than a week ago, Daniels was announced as an inductee into the Country Music Hall of Fame.
(H/T: New York Daily News)