An advocacy group that works to "achieve marketplace and workplace equality" for faith-driven consumers is offering a public challenge to five companies that are known for touting diversity, but that purportedly don't extend that same treatment to the Christian community.
Faith Driven Consumer recently launched its #GodsNotDead2Us campaign — an effort that coincides with the release of the new faith-based film "God's Not Dead 2" — that is pushing for companies to intentionally include Christians in their outreach efforts.
"The campaign enters a new phase as the group shifts its attention specifically to five companies [that] have been recognized as leaders in diversity and inclusion, yet continue to exclude Faith Driven Consumers," the organization proclaimed in a press release this week.
The advocacy group defines faith-driven consumers as those who "proactively live out [their] faith in every area of [their] lives, including where  [they] work and shop, what [they] buy and the entertainment choices [they] make," basing the estimate that there are 41 million of these faith-motivated customers in the U.S. on extensive market research.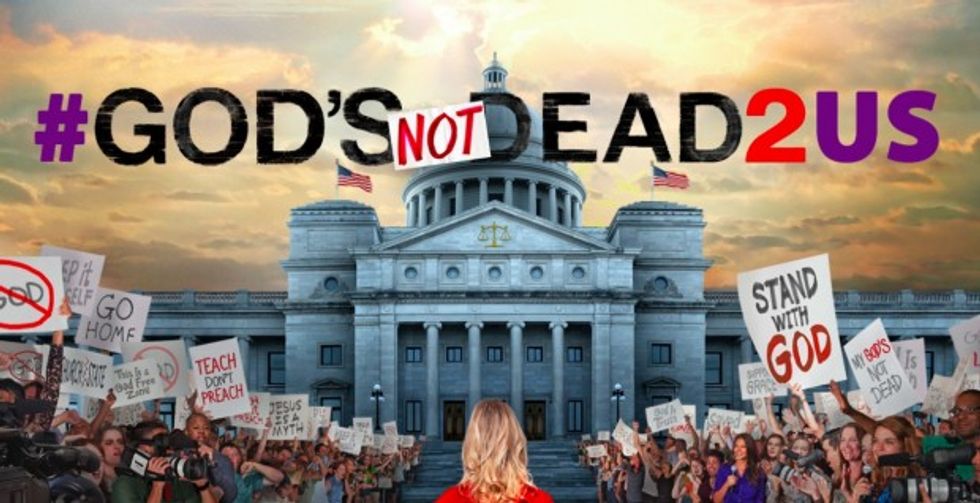 Faith Driven Consumer
Faith Driven Consumer named five specific companies — AT&T, Marriott, Comcast, Allstate, and Wells Fargo — that it wants its members to hold accountable for purportedly excluding faithful consumers.
"Our message to these five companies, and the entire marketplace, is to live up to your own words," Chris Stone, marketing expert and founder of Faith Driven Consumer, told TheBlaze in a statement. "You pride yourselves on being champions of diversity, claiming the distinction of universal inclusion. Your claim is hollow and lacks proof of performance — there is a glaring gap."
Stone went on to say that true inclusion means that everyone has a seat at the table, charging that these companies have failed to specifically include Christian consumers and employees in their "robust rainbow of diversity."
"You have the freedom to deny and exclude Faith Driven Consumers; that is your choice to make," he continued. "But you cannot continue claiming to be the paragon of diversity while you fail to equally include 41 million Faith Driven Consumers."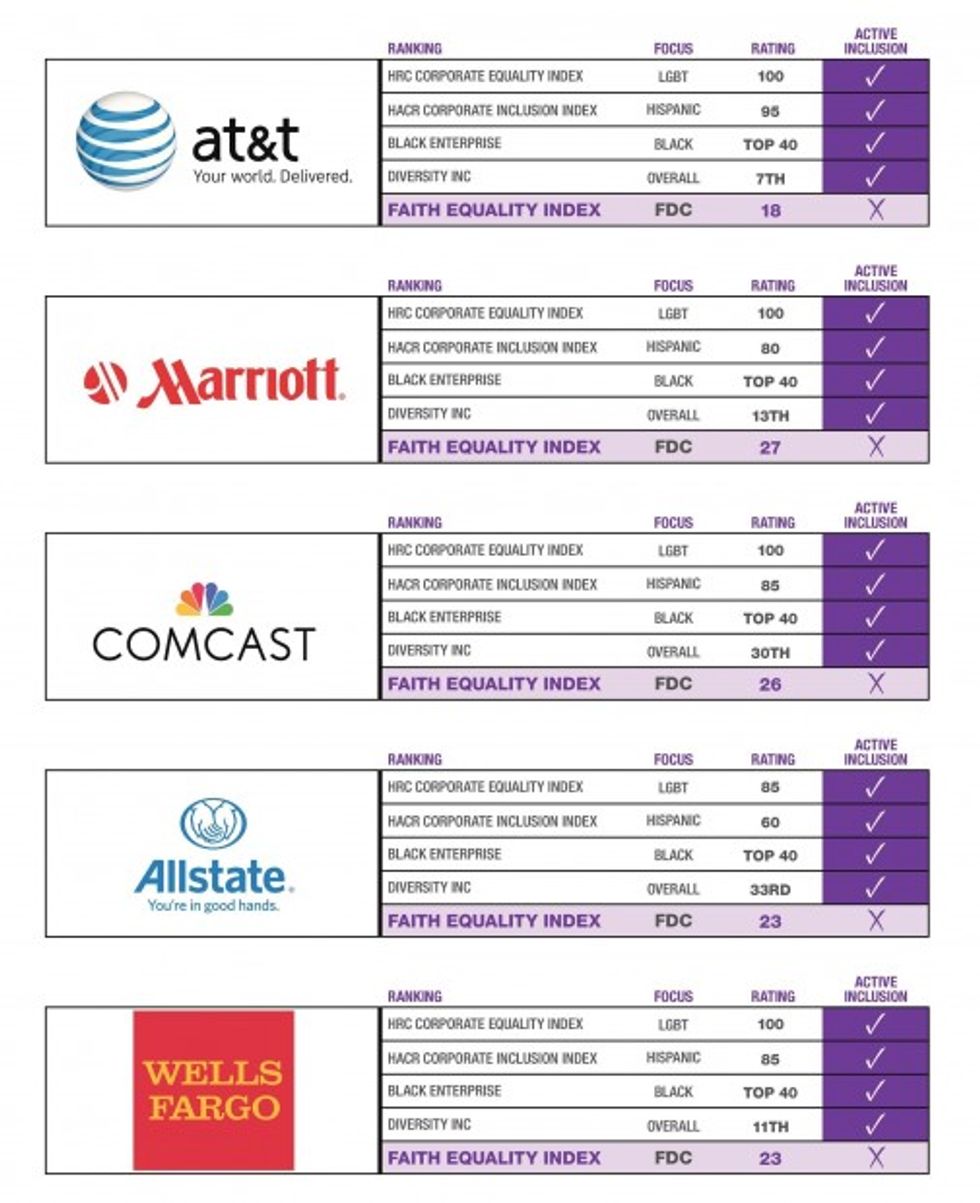 Faith Driven Consumer
Stone said that his organization wants to see equal treatment of Christians, with companies welcoming the market cohort with the "same vigor, intentionality and purpose" that they offer up to other communities.
"It's time to walk your talk or stop talking," he said.
Faith Driven Consumer maintains that AT&T, Marriott, Comcast, Allstate, and Wells Fargo aren't faring too well on the organization's Faith Equality Index, an innovative system that the organization has developed to rank how compatible companies are with faithful consumers' wants and needs.
"While each company states clearly that they do not discriminate — even on the basis of religion — in practice that is exactly what they are doing," Stone said. "That's not inclusion, it's not diversity — it's hypocrisy — and it's time to change."
Based on a scale from zero to 100 — with 100 being the best possible score — AT&T comes in at 17, Marriott at 27, Comcast at 26, Allstate at 23, and Wells Fargo also at 23. See all of the Faith Equality Index scores here.
--
Follow the author of this story on Twitter and Facebook: