German police arrested two Afghan migrants over suspicions they forced a 14-year-old boy to perform sexual acts on them at a public swimming pool, according to German and British media reports.
Bild reported that the incident occurred on Friday in a pool in Delbruck in the state of North Rhine-Westphalia.
According to the police report cited in local media, the men first took notice of the teenager and his 11-year-old friend when they were swimming. They then followed the boys into the shower room where the younger boy hid.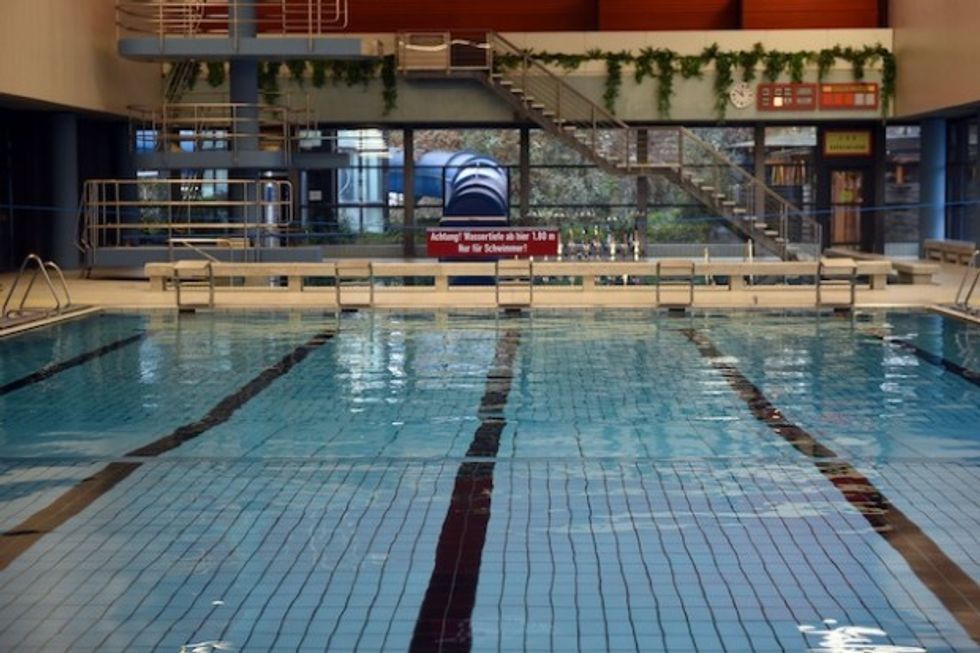 Picture taken on January 15, 2016 shows the public swimming pool in Bornheim near Bonn, western Germany. The city of Bornheim has decided to ban male asylum seekers from the public pool since women have complained about harassment by migrants. (Henning Kaiser/AFP/Getty Images)
According to Britain's Daily Mail and German public broadcaster WDR, the suspects, ages 20 and 25, allegedly cornered the teenager in the shower room.
The police report quoted in Britain's Sun newspaper stated that they "forced him against his will to perform sexual acts on both men."
The boys reported what happened to lifeguards who called police.
The alleged assault followed complaints earlier this year that migrants had sexually harassed female swimmers, prompting a German swimming pool to ban asylum seekers from visiting the facility.
In January, swimming pools in Munich began hanging a poster with cartoon panels instructing migrants proper pool etiquette, including not touching the rear ends of girls.