British duo Gavin Free and Daniel Gruchy, known on YouTube as "The Slow Mo Guys," are at it again.
In a YouTube video that was uploaded on Wednesday, the pair pour diesel fuel and other flammable liquids inside of an actual flamethrower.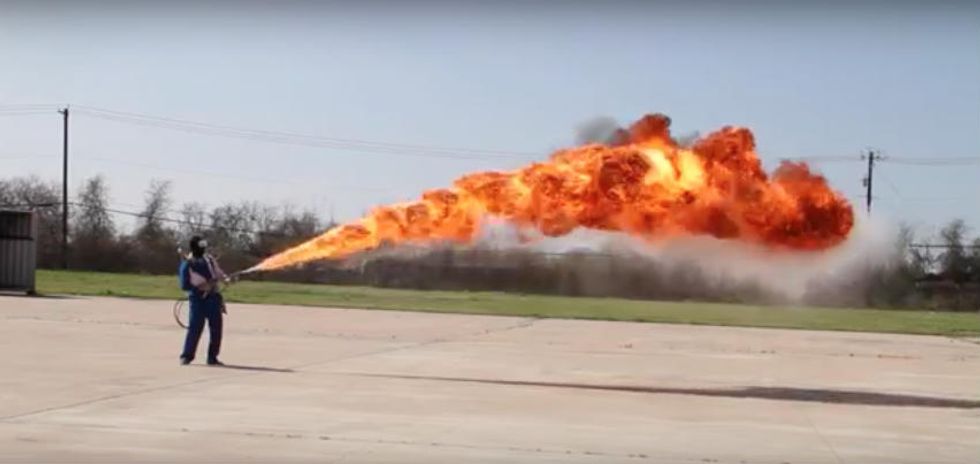 Image source: YouTube
Then, living up to their name, the men show — via a slow motion video — what happens next. Watch and you'll quickly realize why the footage is going viral.
(H/T: Mashable)
–
Follow the author of this story on Twitter and Facebook: