Former New York City Mayor Rudy Giuliani said Thursday that he would vote for longtime friend Donald Trump in the upcoming New York Republican primary, but not endorse.
Speaking to The New York Times, Giuliani said Trump is a "better choice than Cruz and a more realistic choice than Kasich."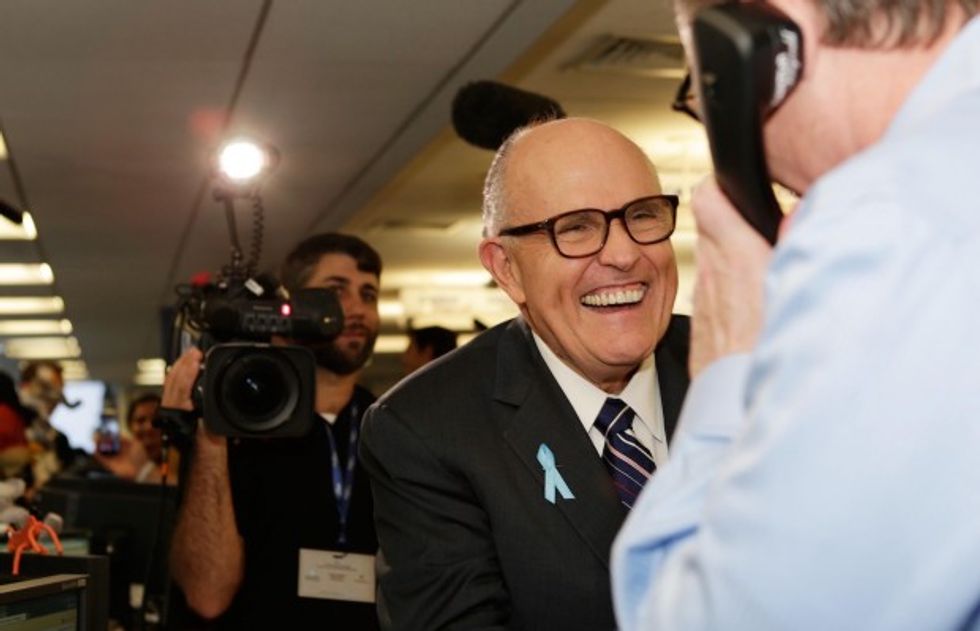 Mike McGregor/Getty Images for Cantor Fitzgerald
"He's my friend, and I think of the candidates, of the choices that I have, he's the best choice for president," he told the Times.
Giuliani said he would not endorse Trump, however, contending he would have more influence at the convention by declining to do so.
The former New York City mayor also stressed to the times that he does not agree with Trump on everything and noted he "didn't like" when Trump retweeted an unflattering photograph of Heidi Cruz.
—
Follow the author of this story on Twitter and Facebook: